Accelerating Great Britain
Great Britain boss Olly Allen believes coaching badges will bring the GB Academy into line with other A-list sports.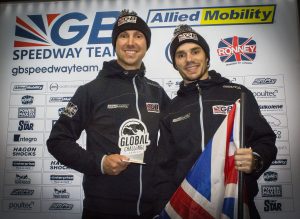 Image courtesy of Taylor Lanning Photography
The highly-acclaimed Academy has already begun its most intense calendar in British Speedway history.
But it will be a trailblazing year with GB introducing mandatory coaching badges for all senior staff for the first time ever in the sport.
Allen revealed: "It's been a challenging 12 months for everyone, not just for sport. But we have managed to stay on course with plans, especially with the Academy.
"The programme last year, despite the pandemic, was remarkable really. We continued our Academy days and our entire staff managed to maintain a solid programme with the youngsters.
"But the introduction of coaching badges is paramount to the next step of the Academy. All of our officials and ex-riders, so pivotal in every department, will undertake the training to achieve badge status.
"Naturally this brings us into line with other A-list sports which was absolutely imperative for the Great Britain team.
"This will give all our backroom team an extra edge, a few more tools to get the very best out of our athletes. This is exciting and ground-breaking progress for our nation.
"In Speedway this is unrivalled and will give us the very best chance to take our British riders to the next level and become world class competitors."
GB joint boss Simon Stead is delighted with the start of the season in Poland for Tai Woffinden, Robert Lambert and Dan Bewley.
But the biggest challenge remains with the growing number of GB stars in the making.
He added: "It is quite clear we have a very talented new generation of riders coming through. There is still so much hard work to do from us and the athletes themselves to reach their peak.
"They have terrific role models to look up to in Tai, Robert and Dan. Tai has obviously shown his quality with three World Championship wins. But Robert and Dan are still achieving a great deal considering their age in the toughest league in the world."