Armando Castagna - Remain Positive
FIM Director of Track Racing Armando Castagna insists the Speedway world must remain "positive" for a 2020 season.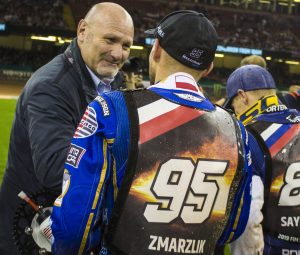 Images courtesy of Taylor Lanning Photography
The Italian legend has endured a tough few weeks during the Coronavirus global crisis which has caused havoc with this racing campaign. While Castagna, 57, admits it has been a major headache but he is also quick to acknowledge that health and safety comes first for all the public. He said: "It is a hard time for everyone, lockdown has been necessary to save lives and that is more important that sport right now. It is very important to say a big thank you to the doctors and nurses around the world saving lives. We knew that the Covid-19 crisis was coming but not to the extent which it has. Obviously this is an evolving situation, every day something new happens which we have to react to. Like any other sport, we simply don't know when lockdown will be lifted across Europe. Some countries are ahead of others. Also we don't know when lockdown is lifted eventually, how freedom of movement will actually look like. It is very clear that lockdown won't be lifted and life back to normal. There are likely to not be mass gatherings for sometime. But we just don't know. All I would say is that we must all remain very positive for the 2020 season starting at some point."
Castagna and BSI Managing Director Paul Bellamy, who run the Grand Prix and Speedway of Nations events, have been working on several different scenarios for the sport returning. He added: "It is not easy, I can tell you. There will be several announcements further about the Grand Prix series, obviously events will have to change as time goes by. We have already taken the decision to switch SoN to later in the year to give us as much time as possible for life to return to normal. As I said, we just don't know about freedom of movement for riders around Europe. All of our events are dependant on riders and officials being able to get across Europe from country to country. We are not sure when that will be possible. We are of course excited to still come to Manchester for the SoN finals in late October. Belle Vue, for me, is the No.1 circuit and every meeting there is very entertaining with great racing on a well-prepared circuit."
More good news for Great Britain is that GB's Under-21 Team have been seeded direct to the U21 Team World Championship final on August 22 in Outrup, Denmark. After their Silver medal spot at the National Speedway Stadium last season, GB will join Poland and Denmark in the final with one place to be decided from the qualifying round in Pardubice, Czech Republic now re-arranged to August 15.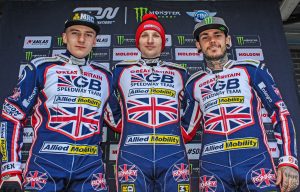 We are of course excited to still come to Manchester for the SoN finals in late October. Belle Vue, for me, is the No.1 circuit and every meeting there is very entertaining with great racing on a well-prepared circuit

Armando Castagna