Back On Track: Dan Gilkes
A year away from racing hasn't done any harm to Dan Gilkes' attitude and belief as he heads into his second season of professional Speedway.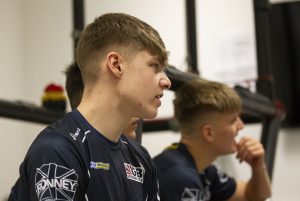 Image courtesy of Taylor Lanning Photography
The 18-year-old will make his Championship debut in 2021 with the Kent Kings and he was in a buoyant mood as he explained to us how he spent his 2020.
He said: "Not racing last year meant I had a lot of practices and I was able to work on specific areas more thoroughly and I enjoyed having that time.
"Rather than having to try and sort things out before a meeting, we had two or three days to really get things right."
Despite only one season in the British leagues, Gilkes shone bright in the National League in 2019 as he rose from reserve to heat leader all while overcoming an injury. He hopes he can continue the upward trajectory this year.
"I finished the 2019 season on an eight-point average which was amazing given I had started on a two." Gilkes said, "We spoke to Kent at the end of the season and they were showing interest in moving up to the Championship which was where I wanted to be.
"I felt like I needed to step up to keep developing and thankfully they asked me to be their reserve which was a brave decision on their part but they weren't going to put pressure on me.
"They know I've not had much racing so far, only half a season really given my injury so they were really understanding and they're going to give me plenty of time to adapt to the level."
His rise throughout his short career has been down to a unique attitude towards his development but it remains a mindset he intends to keep going forward.
Gilkes said: "I never set expectations for myself in terms of points and averages. I prefer to set goals I can control such as my riding, fitness and social media.
"For me, this year is all about learning from the more experienced riders and taking in all the information I can because a lot of the Championship tracks I haven't ridden before."