Back On Track: Jordan Palin
2021 is going to be the biggest yet in the admittedly short Speedway career to date for young Jordan Palin as he makes his debut in the SGB Premiership.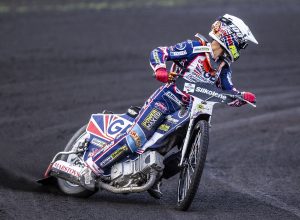 Image courtesy of Taylor Lanning Photography
The seventeen-year-old was chosen by Peterborough as their rising star despite having only raced one season in British Speedway, a highly successful 2019 with the Belle Vue Colts where he rose from a 2.00 averaged reserve to an 8.00 averaged number one.
But 2021 presents a big new challenge as he embarks on his first season in the top flight.
"I was very shocked when the phone rang," Palin said, "It's a very established club and I'm very happy to be riding for them this year."
"I'm especially looking forward to riding with some really experienced riders such as Chris Harris. He's been right to the top so I'm hoping I can learn a lot from him."
It's not just his first Premiership season however, Palin will also contest his first Championship season with his local club Scunthorpe Scorpions and his experiences on that track should bode well for when tapes are raised in the summer.
He said: "I've been riding the Scunthorpe track since I started so I'm definitely looking forward to racing there for the Scorpions. It'll be good to get some professional racing there rather than just practices."
Despite this just being his second year of racing, Palin is buoyant about his chances of grabbing the GB Under-21 spot for the Speedway of Nations and making it his own.
Palin said: "If I have the right performances and good results there's no reason why I shouldn't get picked. Ultimately it's whoever is in form at the time who'll get picked."