BAILEY'S BRIT BOOST
CONNOR BAILEY has vowed to use the experience and knowledge of the Great Britain team to full effect.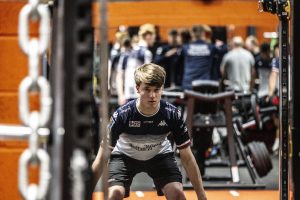 Image courtesy of Taylor Lanning Photography
The Glasgow youngster joined up with the academy for the first time at the pre-season Performance Camp in Bicester.
Bailey, 18, has emigrated to the UK for Australia and will now compete in all homegrown championships because of his family patronage.
He said: "It was really awesome to see just how professional the Great Britain set-up is.
"It's a dynamic I can get a lot out of. There's a wealth of experience in a lot of areas. At the end of any question, I've got a massive amount of knowledge to answer it.
"I can now look towards making my mark in this country. I'm wanting to make an impression in the British Under-21 Championship. I'm just excited to be moving forward.
"I've always been fit, it's been part of my lifestyle really since I was really young. It was good to understand and learn the specific exercises, the speedway muscle groups. It's really good they are developing those elements so we can tune our bodies for the sport."