Bosses hail "highly productive" Performance Camp
Great Britain bosses Olly Allen and Simon Stead have admitted that the first Performance Camp of 2020 was "highly productive".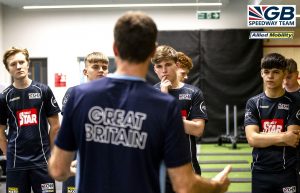 The cream of Red, White and Blue potential stars gathered at a specially-arranged programme in Southampton at the weekend. Under the stewardship of new team chiefs Allen and Stead, a potent mix of current and future National Team stars were put through their paces in the gym and in expert analysis sessions.
Allen revealed: "I think there's a crucial need from both sides that we and the riders understand our capabilities and potential. The only way we can evaluate that is by these bespoke Performance Camp days. It was an enjoyable atmosphere, relaxed but at the same time a reminder of just how vital the Great Britain set-up is for all of us.
"We were particularly delighted with the passion shown by all the riders. We would like to think that they gained an awful lot from this weekend. The Tracking Success Programme is lead by GB Performance Specialist Chris Neville and GB Performance Psychologist Jeremy Holt. I think there's a vital underlying message that Speedway has to catch up with other sports with the importance of preparation; mentally, physically and mechanically. Every rider for Great Britain has to understand their own mind, body and bike. How it functions, how to get the best out of it, how to prepare on and off track.
"We are privileged to have two world class professionals in Chris and Jeremy who have been at the very top of their professions in Sport and know how to make a sportsperson tick at the highest level. In that sense it was highly productive. We've learnt a lot about this set of riders and we are excited about what they can bring to the Great Britain team."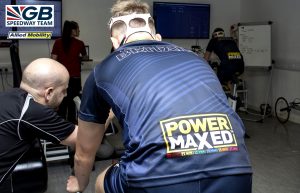 There were 11 riders plus the Great Britain backroom team attending which included Neville, Holt, Allen, Stead, GB Physiotherapist Steve Williams, U21 Team Manager Neil Vatcher, Managing Director Rob Painter, Marketing Director Vicky Blackwell, GB Photographer and Videographer Taylor Lanning and Will Hussey. Dispeed were also announced as Official Kit Supplier to Great Britain with their smart new range on show.
Stead was equally encouraged by the pro-active nature of the squad in attendance. He added: "It's rewarding to see what the National Team means to the guys. Everyone got stuck in and sees what a benefit this is to them. There's an old saying that races are won in the workshop. I think in 21st century Speedway, races are also won with these types of programmes. Your fitness and mentality have to be right these days. I really am encouraged by the spirit in the camp. We have a long way to go but it's clear that there is a positive momentum building about the future of the Great Britain squad and the passion to win."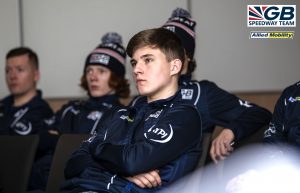 I think there's a vital underlying message that Speedway has to catch up with other sports with the importance of preparation; mentally, physically and mechanically. Every rider for Great Britain has to understand their own mind, body and bike. How it functions, how to get the best out of it, how to prepare on and off track.

Olly Allen, Great Britain Speedway Team Manager