Bydgoszcz to host 2021 FIM Under-21 Team World Championship
Today the FIM (Fédération Internationale de Motocyclisme - International Motorcycling Federation) announced that Bydgoszcz, Poland will host the 2021 FIM Team Speedway Under-21 World Championship on 27th August.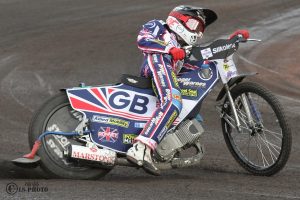 Official FIM press release:
For the 5th time in Poland but the first time in its history, Bydgoszcz will stage the FIM Team Speedway U21 World Championship and welcome the world's best U21 national speedway teams on 27 August 2021.
Thanks to the recent dynamic growing development of speedway sport in Bydgoszcz, the local speedway club has been given another opportunity to organise an international championship event.
"Another big, international speedway event is taking place in Bydgoszcz. Our city appears in the FIM Speedway calendar again. The track in Bydgoszcz has proved repeatedly, that it is a place, where you can experience spectacular races. I strongly believe that this time it also won't disappoint the fans", said Jerzy Kanclerz.
After the situation faced in 2020 (some teams could not travel because of the COVID-19 restrictions), the FIM Track Racing Commission has decided to change the format of 2021 version with 7 Teams composed by 2 programmed and 1 substitute Riders.
From the very beginning, the FIM Team Speedway U21 World Championship was dominated by the Polish Team, who won 13 out of 16 gold medals so far, with 7 victories in a row. But the last years were more challenging with the Danish and British young guns making troubles in the Polish's road to gold.
The team world championship is a perfect chance for young riders to challenge and present their skills in front of a broad audience. It is also an important test for future members of the respective senior national speedway teams. For many years the FIM consistently develops projects, which support the growth and competition of Youth riders.
Ends.
Great Britain Speedway Team Managing Director Rob Painter commented, 'I have had the pleasure of watching many fantastic events at Bydgoszcz and I'm sure this years FIM Team Speedway U21 World Championship will be no different. This event offers an excellent opportunity for our Under-21 riders to show the Speedway world that they are some of the best at this level and we are looking forward to seeing which of the current squad take this opportunity.'


This event offers an excellent opportunity for our Under-21 riders to show the Speedway world that they are some of the best at this level and we are looking forward to seeing which of the current squad take this opportunity.'

Great Britain Speedway Team Managing Director Rob Painter