Ekstraliga Round Seven Review
Robert Lambert was the only man to defeat Tai Woffinden as Great Britain's top Ekstraliga stars went head-to-head in Wroclaw on Friday.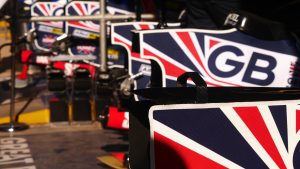 Image courtesy of Darren Bott
Woffinden's team proved far too strong for struggling Rybnik, as they raced to an easy 63-27 win with Maksym Drabik scoring a paid maximum from five rides. And in the absence of any doubt over the result, it was the clashes of the GB duo which held plenty of interest, as Lambert fought a one-man battle to prevent a total rout at the Olympic Stadium.
The SEC series leader experienced mixed fortunes in a meeting which saw him go up against the likes of Maciej Janowski and Chris Holder as well as Woffinden, but he saved his best rides for his races with his compatriot. In Heat 8, when the score was 33-9, Lambert edged out Woffinden on the first bend and then held off a strong inside challenge from the Wroclaw man – whilst in Heat 13, Lambert went off the outside gate and roared to a convincing victory over Woffinden and Holder.
Lambert tallied 12 points from six rides, with no other Rybnik rider winning a race, whilst Woffinden won his other three outings to end on 13, and Janowski was unbeaten apart from being excluded for a tapes offence in Heat 1.
The win moved Wroclaw into the play-off places, but remarkably Rybnik remain off the bottom of the table as Gorzow's nightmare continued with a fifth successive defeat in a controversial, curtailed clash in Grudziadz. The meeting was punctuated by a series of crashes as Nicki Pedersen and Anders Thomsen tangled on the back straight in Heat 7, whilst Krzysztof Buczkowski came to grief heavily in Heat 9 after second-bend contact with Niels-Kristian Iversen, with the Dane angry to be excluded.
When Gorzow's Rafal Karczmarz suffered a heavy impact after coming down in Heat 10, the match was halted with the weather deteriorating and entry to the third bend proving problematic – and despite extensive track work, no further racing took place and Grudziadz were awarded a 29-25 win.
Ekstraliga president Wojciech Stephniewski subsequently confirmed that referee Remigiusz Substyk had been dropped from the list for the remainder of the season, the decision seemingly being down to Substyk allowing the meeting to begin in the first place rather than any of his judgements on the racing incidents.
Sunday's other fixture between Czestochowa and leaders Leszno was called off due to heavy rain pre-meeting, meaning the Lions have still only completed four matches this season. Elsewhere on Friday, Zielona Gora moved into second place ahead of Lublin with a 52-38 victory headlined by a 15-point maximum from Martin Vaculik.