European Preview
Friday's Polish Ekstraliga action kicks off with a clash of the bottom two clubs, with Robert Lambert in action for Rybnik at Gorzow.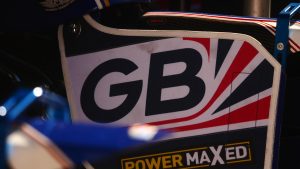 Image courtesy of Darren Bott
The reverse fixture earlier in the season resulted in Rybnik's one and only win of the season so far, with a 46-44 victory which kept them off the bottom of the table for most of the summer so far. But Gorzow have won their last two home matches following the re-opening of their stadium, to go ahead of their rivals. A change of policy for Rybnik sees Lambert named in the main body of the side at No.5, rather than in the tactical No.8 position. It means he will enter the meeting in Heat 3, whilst clashes with World Champion Bartosz Zmarzlik are scheduled for Heats 7 and 13.
Lambert goes into the meeting off the back of a successful opening night in the Swedish Elitserien, where he scored a 12-point maximum in Lejonen's 58-32 win over his former club Masarna at Gislaved. He then missed Thursday's second round due to the restrictions concerning re-entry to Poland, but Lejonen made it two out of two by winning 50-40 at Vastervik.
Friday's other Ekstraliga fixture sees leaders Leszno, who were impressive winners at Czestochowa on Wednesday, visit Lublin in an intriguing fixture as the third-placed hosts are unbeaten at home, with Grigory Laguta having scored maximums in his last three matches on the circuit.
Sunday's fixtures feature Grudziadz hosting Zielona Gora in the afternoon match, whilst the evening encounter is a fascinating clash between Wroclaw and Czestochowa, which could be crucial to the play-off race. The previous meeting between the sides saw Leon Madsen score a paid maximum as Czestochowa won 53-37 on June 28 – but since then, they have won just one match in six, against bottom club Rybnik, and have lost their last three at home.
Wroclaw's home win over Leszno, inspired by Tai Woffinden, gave their top-four hopes a massive boost, and they are just one point behind the visitors with six matches remaining. For Woffinden, it will also be a clash with Grand Prix rivals Madsen, Fredrik Lindgren and Jason Doyle just under a fortnight before the World Championship series gets underway at the same venue. Wroclaw themselves have three GP riders – Woffinden, Maciej Janowski and Max Fricke – whilst Gleb Chugunov has been handed the Wild Card place for the first two rounds of the series on his home track.
Division Two action also continues this weekend, with in-form Adam Ellis racing for Rzeszow at Krosno on Friday. Ellis also enjoyed an excellent start to his Swedish programme, making his debut for Piraterna and scoring 13+1 from five rides in their 53-37 win over Vastervik. He dropped his only point in his second outing to Danish youngster Mads Hansen, although as with Lambert he wasn't involved in the Round 2 schedule as Piraterna were beaten 55-35 at Dackarna. Meanwhile Anders Rowe has a Saturday morning home fixture for Rawicz as they face Whittstock.
This weekend also sees the FIME European Under-19 Final at Zarnovica on Sunday, with qualifying places available from Friday's qualifier at Pardubice. British riders Drew Kemp, Jason Edwards, Leon Flint and Jordan Palin will all be looking to make it through – but there was bad news for the unlucky Tom Brennan on Thursday. The Eastbourne youngster was seeded to the Final, but crashed when practising at Wroclaw and suffered a broken collarbone, ruling him out of the event.