European Preview
Great Britain's Adam Ellis has the chance to become the nation's third Grand Prix rider for the 2021 season this weekend.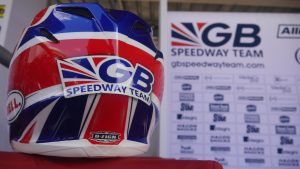 Image courtesy of Darren Bott
Ellis, who has been in fine form for both Rszezow in Poland and Piraterna in Sweden once the delayed campaign got underway, heads to Croatia on Saturday to compete in the GP Challenge. It's traditionally one of the most cut-throat events on the calendar, with only the top three securing progression to the full GP series, but this year's meeting will have a slightly different feel.
With no qualifying rounds possible, each of the major nations has nominated one rider to race at Gorican, with Ellis getting the nod for GB after Robert Lambert became Speedway Euro Champion in July to book his GP place via that route. Last year's GP Challenge was staged at the same venue, and was won by Matej Zagar, with Niels-Kristian Iversen and Max Fricke taking the two remaining qualifying places.
Zagar and Fricke are back this season as they look to cement a 2021 spot before launching their efforts for this year in Wroclaw next weekend. Other likely threats could come from 2019 SEC champion Mikkel Michelsen, elevated to this year's GP after Martin Smolinski's withdrawal, and in-form Russian Grigory Laguta – although with so little racing across Europe so far this season, the chances of a surprise result are even higher than usual.
Prior to the Challenge, Ellis has a home match for Rszezow in Polish Division Two on Friday, in which he will race against Kevin Wolbert who received the German selection for Saturday's meeting. Midweek Swedish racing saw Ellis score 12 from five rides for Piraterna on Tuesday, although it wasn't enough to prevent a narrow 43-47 home defeat against Masarna.
Meanwhile Lambert raced to 13 points for Lejonen in their 50-40 win over his former club Rospiggara, whilst the Polish fixture schedule enabled him to remain in Sweden for Thursday's fixtures – where he piled up a massive 17 from six rides at Indianerna. Lambert dropped his only point in his first outing to Jonas Jeppesen, but the Dane and Pontus Aspgren secured a 3-3 in Heat 15 behind Lambert, ahead of Linus Eklof, to secure a 47-43 win for the Indians.
There are four rounds remaining in the Polish Ekstraliga, where the main issue to be resolved appears to be the final two play-off places. Leszno (19) and Zielona Gora (17) appear to be secure, but the battle is on for two places between Lublin (13), Czestochowa (13) and Wroclaw (11), with Gorzow (9) arguably not out of contention after their recent strong home form.
Wroclaw's away form has been disappointing, and a thumping defeat at Gorzow on Monday has left Tai Woffinden's side under mounting pressure – especially as they visit Zielona Gora on Sunday, who held them to a draw at the Olympic Stadium in early July. The two sides met in the play-off semi-finals last season with Wroclaw progressing on aggregate, but they could really do with a repeat of the regular league match just over a year ago, where they got off to a flying start and Woffinden secured victory by winning Heat 14.
And with the GP series now only a week away Woffinden, Maciej Janowski and Fricke go up against Patryk Dudek, Antonio Lindback and Martin Vaculik – the latter having recorded two successive 15-point maximums at home to sit just outside the top three in the Ekstraliga averages.
At the other end of the table, Rybnik look certain to face relegation despite the terrific efforts of Lambert, who faces his former club Lublin on Sunday. That meeting will be staged behind-closed-doors due to a recent spike in Covid-19 cases around the Upper Silesia region.
Friday's fixtures see leaders Leszno host Grudziadz, whilst the match between Czestochowa and Gorzow could well be key to the play-off race, with the hosts boosted by their dramatic draw at Wroclaw last Sunday – although their overall record remains just one win in their last seven matches.
Meanwhile in Division Two, Anders Rowe travels with Rawicz to Opole on Saturday where he will go up against a familiar face from the UK leagues, Wolverhampton and Edinburgh star Sam Masters.