European Preview
Tai Woffinden's bid for a fourth World title gets underway on home territory at Wroclaw on Friday.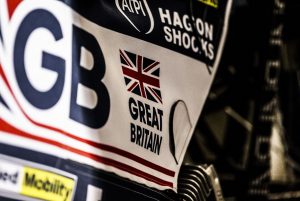 Image courtesy of Taylor Lanning Photography
Woffinden, whose 2019 campaign was wrecked by injury, is looking to reclaim the title he last won two years ago when he held off the late-season surge of Bartosz Zmarzlik in a tense finale. Zmarzlik went on to take the crown twelve months later, and is sure to be up amongst the contenders once again having hit a rich vein of form in the Ekstraliga for Gorzow – with four maximums already this season.
Overall form in Poland's top league would also suggest Russian duo Artem Laguta and Emil Sayfutdinov, along with Slovakian racer Martin Vaculik, could well be up amongst the pace-setters. Last year's World No.2 Leon Madsen has not enjoyed quite the consistency of 2019 but should still be a strong force, whilst like Woffinden, Maciej Janowski will also hope to make home track knowledge count.
Wroclaw returned to the GP roster last season after an absence of over a decade, and Zmarzlik triumphed after a thrilling night of racing which was rated by many as one of the best meetings of all-time. Woffinden has scored well at home this season, and apart from the much-changed schedule – four back-to-back Friday/Saturday events to give eight rounds in total – riders also have to consider the new scoring system which places even more emphasis on the Final.
Points accumulated during the qualifying races no longer count towards the series totals, and are only relevant towards the top eight on the night progressing to the semi-finals, along with gate picks in the closing stages. GP points are then awarded based on a rider's finishing position, with 20 points for winning the Final and fourth place in that race picking up 14 – so the winner of the meeting will now always score the most points from the event.
This means the mindset of riders may switch away from steady points accumulation, even in the Final – and it may play into the hands of Madsen, who boasts an impressive record of converting Final appearances into GP victories, with three out of seven last year.
With two GP rounds taking place, Ekstraliga action will now be staged on Sunday and Monday, with the league table having changed dramatically this week despite only one match being staged.
Gorzow were emphatic 57-33 winners over Grudziadz on Monday in a meeting brought forward due to the GP schedule, and Zmarzlik's team were then handed a further three points thanks to an awarded 40-0 walkover win over Czestochowa due to the track problems at the Arena Zielona-Energia.com. That has vaulted Gorzow into fourth place on 15 points, albeit with only two matches remaining whereas Wroclaw (14) and Czestochowa (13) have three left, and Gorzow's race-points difference has also received a major boost.
Woffinden will have little time to rest after the GPs as Wroclaw make the trip north to Grudziadz on Sunday for another vital away fixture, boosted by their key win at Zielona Gora last weekend. The home side are out-of-form and in fact their only home win from a completed fixture all season came against basement side Rybnik way back on June 23. Wroclaw will be targeting maximum points, having won the reverse fixture 53-37 last month, and they will also have had an eye on the result of the Gorzow/Zielona Gora match which takes place earlier in the day.
On Monday, there's a top v bottom clash where a win for Leszno over Rybnik will officially confirm their play-off place – and defeat will all-but relegate the visitors, who will definitely be down if they lose and Grudziadz pick up a point on Sunday. Robert Lambert has frequently been the shining light in a tough Ekstraliga return for the Silesia side, and his biggest score of the season came in the reverse fixture when he racked up a tremendous 15-point haul in a 34-56 overall defeat.
Also on Monday Czestochowa, now under the management of Piotr Swiderski, head to Lublin urgently needing an away win to maintain their top four hopes.
In Division Two, Rawicz race at home to Rzeszow on Saturday morning, which should have meant a clash between GB and Swindon team-mates Anders Rowe and Adam Ellis. But Ellis is unfortunately now ruled out for the rest of the season following his GP Challenge crash last weekend, which also means his promising Swedish campaign with Piraterna has come to an early conclusion.