EUROPEAN PREVIEW - FIM U21 Final / SGP Vojens
Great Britain youngsters Tom Brennan, Drew Kemp and Leon Flint are in Poland this weekend for the FIM Team Speedway Under-21 Championship.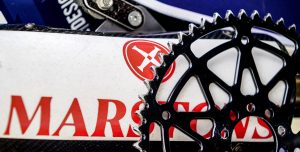 Image courtesy of Steve Hone
The tournament is taking place at Bydgoszcz on Friday evening under the Speedway of Nations format for the first time, having previously been run in accordance with the former Speedway World Cup.
Poland have been the dominant force at U21 level for many years, with their four-point win over Denmark in Outrup last year their seventh in succession dating right back to 2013 when they were edged out by the Danes in Pardubice.
Jakub Miskowiak and Wiktor Lampart, second and third in last weekend's individual U21 opener, were both part of that victorious side of 2020, and they will start as favourites under the revised format, joined as the third member by Mateusz Cierniak.
Great Britain finished third last year, following on from runners-up spot at Belle Vue in 2019, and although Dan Bewley is now too old to compete, hopes are still high that Neil Vatcher's side can challenge for a rostrum finish.
Brennan, Kemp and Flint were all part of the five-man side last year and with further experience behind them and several encouraging results in recent weeks, they can travel with confidence.
Amongst their expected challengers will be Denmark with a strong trio including U21 individual leader Mads Hansen, Tim Sorensen and Marcus Birkemose, whilst Latvia include 18-year-old prospect Francis Gusts.
The Czech Republic challenge could well be dented by the recent injury to Jan Kvech, whilst Sweden include Alexander Woentin and Philip Hellstrom-Bangs. Australia manager Mark Lemon has selected Matthew Gilmore, Keynan Rew and Brayden McGuinness.
Meanwhile, the league stage of the Swedish Elitserien is complete with Smederna and Vastervik heading straight into the semi-finals.
Vastervik won 52-38 when the sides met on Tuesday to book their top two finish, whilst Smederna were already safe at the top.
Tai Woffinden will contest the quarter-finals with Dackarna, who finished third in the standings, and that will put them up against Robert Lambert's Lejonen, who ended sixth after losing 38-52 at home to Vetlanda with Lambert notching eight points from five rides.
Vetlanda are set to face Rospiggarna in the quarters, after the latter triumphed 53-37 at Piraterna who collect the wooden spoon. Indiaerna, meanwhile, finished above of Masarna after a 50-40 away win.
Attention switches back to the Grand Prix series on Saturday and the return of Vojens to the schedule after missing out last year due to the pandemic.
A successful comeback to the Danish track in 2019 resulted in a win for Bartosz Zmarzlik ahead of Matej Zagar, Fredrik Lindgren and Emil Sayfutdinov.
Woffinden was eliminated at the semi-final stage of that meeting, which was the first time the series had visited Vojens since 2014.
This season, Zmarzlik takes a one-point lead over Artem Laguta into the 9th of 11 rounds, with Lindgren (108) and Sayfutdinov (105) battling for third place.
Woffinden is in sixth spot on 82, with a ten-point gap on Leon Madsen in the fight to secure an automatic place for next year, whilst Lambert starts the event in 11th place, 12 points adrift of Anders Thomsen after the Dane's impressive show in Togliatti.
Woffinden and Dan Bewley will then look to book Wroclaw's place in the Ekstraliga Grand Final as the take a 49-41 lead into the home leg of their semi-final against Leszno on Sunday.
That meeting is the first to take place on the day, with Lublin also holding an eight-point advantage as they race at home to Gorzow in the evening.
The Division One second legs take place across two days, with Krosno and Gdansk level at 45-45 ahead of Saturday's tie, whilst Ostrow lead Rybnik 45-44 going into their return fixture on Sunday.
And in Division Two, Rawicz face a 30-60 deficit at home to Landshut on Saturday, whilst Sunday features the clash between Opole and Daugavpils, with the Polish side four points clear from Monday's away leg in Latvia.