EUROPEAN PREVIEW - SGP / Ekstraliga
Tai Woffinden is on home territory this weekend as the Grand Prix series moves to Wroclaw for another double-header weekend.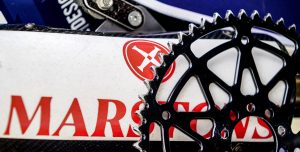 Woffinden goes into Round 3 on his home Ekstraliga track trailing his team-mate Maciej Janowski by 14 points after the opening rounds in Prague, and it's another Wroclaw rider who is Janowski's closest challenger with Artem Laguta six points behind the Pole.
It's the second season running that Wroclaw has staged a double-header, as the 2020 campaign got underway at the Olympic Stadium with Laguta producing a near-perfect performance to defeat Janowski, Fredrik Lindgren and Woffinden in the first round Final.
The following day it was Janowski who took the honours whilst Woffinden reached another Final, finishing as runner-up ahead of Bartosz Zmarzlik and Lindgren.
Robert Lambert goes into the weekend in 13th place with nine points, but with several riders well within range in and around the top ten.
Meanwhile Great Britain are in action on Sunday in the European Under-23 Team Championship semi-final, which takes place at German venue Broksted.
GB are represented by Tom Brennan, Jordan Palin, Dan Gilkes, Leon Flint and Drew Kemp.
They face opposition from the host nation, Denmark and the Netherlands as they look to book a place in the Final at Daugavpils on August 29.
There are two more Round 13 fixtures in the PGE Ekstraliga on Sunday with play-off and relegation issues to the fore.
Leszno travel to Zielona Gora knowing an away win will leave them six points clear of Czestochowa with their only rivals for the fourth play-off place only having two matches remaining.
The reigning champions will be without Jaimon Lidsey, who was concussed in a crash for Rawicz last week, and they are therefore set to hand a rare opportunity to Szymon Slauderbach.
ZG trail 36-54 from the reverse fixture but a win on the day would take them three points ahead of bottom club Grudziadz, who themselves only have one match to race.
Elsewhere, the top two meet in a clash which could effectively decide league leadership heading into the play-offs as Wroclaw visit Gorzow.
The meeting includes six of the riders who will have been in GP action earlier in the weekend, with home stars Zmarzlik, Martin Vaculik and Anders Thomsen up against Woffinden, Janowski and Laguta.
Wroclaw, who lead 52-38 from the reverse fixture are currently one point clear of Gorzow on 24 and 23 points respectively, with Lublin also on 23 but with just one match remaining.
The fight for promotion reaches a crucial stage with all eight Division One clubs in action over the weekend, with five of them battling for four play-off places.
Second-placed Rybnik (19) are first into action against Gdansk (17) on Saturday – with added interest in the fact that the visitors have declared Kemp in their one-to-seven for the meeting. The winners will also take the bonus point as they drew 45-45 in Round 2.
On Sunday, the current fourth and third teams meet as Bydgoszcz (17) host Krosno (19) with the visitors 51-38 up from the reverse fixture, whilst relegated Tarnow have declared a stronger side to face Lodz as they look to avoid an embarrassing zero-points season.
Ostrow go into the weekend as leaders (20) and they race on Monday at second-bottom Gniezno, with the bonus point virtually assured after a 59-31 win earlier in the season.
In Division Two, the German derby between Wittstock and Landshut takes place on Friday, whilst Rawicz – just two points behind leaders Opole - host Wittstock on Saturday. Rzeszow were 50-40 winners over Daugavpils on Wednesday.
This week's Swedish Elitserien action saw Lambert in good form for Lejonen as he collected 12+2 from five rides to top score in the 51-39 home win over Indianerna, before missing their narrow 46-44 win at Piraterna on Thursday.
Lejonen are up to second in the table, one point behind Smederna having raced one more match, with the leaders taking a comfortable 56-34 win over Masarna.
Vastervik hold third place after beating Dackarna 51-39 before losing 49-41 at Indianerna, whilst Vetlanda are fourth after a dramatic week which started with a 45-45 draw at Rospiggarna before they were surprisingly beaten 52-38 at home by Masarna.