European Preview
The latest round of Polish Ekstraliga action kicks off with Speedway Euro Champion Robert Lambert in action for Rybnik against Grudziadz on Friday.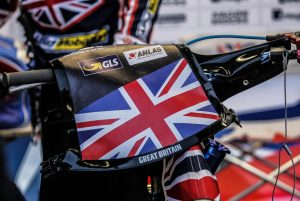 Image courtesy of Taylor Lanning Photography
The teams are seventh and sixth respectively in the league table, with just three wins between them in 2020, and Grudziadz's away record will offer Lambert's side the hope that they can notch a second win of the season. The visitors have been beaten at Czestochowa, Zielona Gora, Wroclaw and Lublin so far this year, whilst Rybnik's most recent home display against Czestochowa was encouraging although they went down to a 41-49 defeat.
Since being promoted to Ekstraliga in 2015, Grudziadz have only won one of their 39 away matches, that being a 46-44 success at Torun last season. Their trips to Rybnik in 2016 and 2017 resulted in 54-36 and 57-33 home wins – so with in-form Lambert once again taking the role at No.8, the home side will feel they can make progress in the fight to avoid relegation.
That battle continues later on Sunday afternoon with Gorzow, still yet to win this season, facing a tough home match against third-placed Lublin in the first meeting back at the Edward Jancarz Stadium since last month's electrical fire which curtailed the match against Czestochowa. That meeting is to be re-staged on Monday, meaning two matches in 24 hours at the venue.
The clash of the weekend takes place on Sunday evening when unbeaten leaders Leszno visit Wroclaw in a repeat of last season's Grand Final. Leszno won the first leg at the Olympic Stadium 47-43, having raced to an emphatic 55-35 away victory in the league stage – and Tai Woffinden's side need a big result on this occasion as they are currently outside the top four.
Friday's other meeting features Czestochowa against Zielona Gora, in a battle of fourth versus second, with the hosts having raced to a massive 59-31 away win in the reverse fixture back in June.
Meanwhile in the Second Division, Adam Ellis is set to race in Germany for Rzeszow at Whittstock. Ellis scored a 15-point maximum in his first appearance last weekend against Opole, and has been further boosted by his call-up for the Grand Prix Challenge in Croatia later this month. Whittstock's league opener last weekend was called off in farcical circumstances with Poznan awarded a 40-0 walkover win as the German side did not have licences for several of their riders.
Ellis, meanwhile, is set to become even busier as he has joined Swedish Elitserien club Piraterna, with the competition set to get underway next week, and he is also being linked in the media with guest appearances in Division One in Poland.
Anders Rowe will also hope to make his home debut for Rawicz, who have a home meeting against Poznan on Saturday.