European Review
Tai Woffinden is joint-second in the World Championship standings as the eight-round series got underway in Wroclaw last weekend.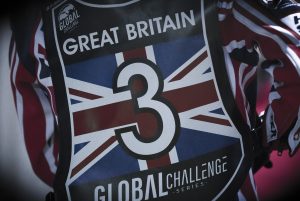 Image courtesy of Taylor Lanning Photography
Treble champion Woffinden made both Finals on his home Ekstraliga circuit in the first of four double-headers which make up this year's Grand Prix competition. He finished fourth in the opening round, won by Russian racer Artem Laguta, whilst the second event produced a Wroclaw one-two as Woffinden finished runner-up to team-mate Maciej Janowski.
That result leaves Woffinden and Laguta tied on 32 points, six behind leader Janowski, whilst Fredrik Lindgren has 30 and reigning champion Bartosz Zmarzlik is on 27, with the top five already well clear. Round 1 on Friday saw Woffinden collect ten points from his qualifying rides, winning Heat 6 and just being denied back-to-back successes by Emil Sayfutdinov in Heat 10.
He was second to Martin Vaculik in Heat 14, but there was a worrying moment in Heat 18 when Lindgren clattered into Zmarzlik, who somehow remained on his bike whilst Woffinden superbly laid the machine down to avoid the fallen Lindgren. Woffinden was third in the re-run before second place to Laguta in the semi-final put Zmarzlik and Sayfutdinov out of the meeting – but he had to be content with 14 points under the new scoring system as he was kept off the rostrum by Laguta, Janowski and Lindgren in the Final, the Russian taking his maiden GP victory.
In Saturday's event, Woffinden gained speed as the night went on, having opened up with five points from his first three rides. A win in Heat 15 against Gleb Chugunov, Lindgren and Jason Doyle gave him breathing space in the semi-final places, which he confirmed by seeing off Leon Madsen and Mikkel Michelsen behind Zmarzlik in Heat 19.
The semi-final was a thrilling contest with Woffinden and Zmarzlik re-passing on numerous occasions before the GB star emerged on top. And he beat Zmarzlik again in the Final, but on this occasion there was no stopping the other home star Janowski who took his seventh career GP victory – one day before the anniversary of his last win at Teterow. The series continues with a double-header at Zmarzlik's home track of Gorzow on September 11-12.
Woffinden is set to return to Ekstraliga action on Wednesday as Wroclaw visit Grudziadz in a crucial re-arranged fixture.
Both of Sunday's scheduled meetings were postponed due to a poor weather forecast, with Gorzow v Zielona Gora also now taking place on Wednesday. The race for the play-offs took another twist on Monday with Czestochowa, under the new management of Pitor Swiderski, taking a shock 51-39 win at Lublin to shoot back up to third in the standings.
Meanwhile Rybnik are all but relegated despite the efforts of Robert Lambert, as Leszno romped to a 65-25 victory for the biggest Ekstraliga win in nearly six years. The Bulls had scored 64 against Torun last year and Zielona Gora in 2017, but they went one point better although a little short of some one-sided fixtures in the 2014 campaign.
That year, Zielona Gora hit 69 points at home to Czestochowa, whilst Torun only dropped one point all meeting in a 74-16 demolition of Gdansk. A total in the late-60s at least would certainly have been the outcome but for Lambert, who won two races and contributed ten of Rybnik's 25-point total.
Lambert defeated former U21 rivals Bartosz Smektala and Jaimon Lidsey in Heat 5 but then clashed with Piotr Pawlicki in Heat 8 and was excluded when the Pole went down off turn four. He beat Smektala and Lidsey again in Heat 10 before splitting Dominik Kubera and Smektala in an excellent Heat 12 battle, and he completed the meeting by passing Pawlicki for second placed behind Lidsey in Heat 14.
Lambert returns to Sweden on Tuesday to race for leaders Lejonen in their home clash with Piraterna.