European Review
Tai Woffinden is in fourth place at the halfway stage of the World Championship after his former Wolverhampton team-mate Fredrik Lindgren was the big winner in Gorzow last weekend.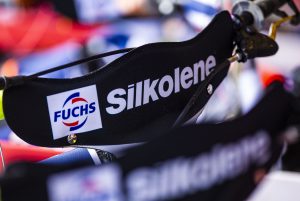 Image courtesy of Taylor Lanning Photography
Lindgren leads the GP standings by seven points with 66 compared to Bartosz Zmarzlik's 59. Previous leader Maciej Janowski has 57 and Woffinden is on 53 after missing out in the semi-finals in the latest two meetings.

Friday's event was dominated by Zmarzlik on his home track, with Woffinden the only rider to defeat him when they met in Heat 19. That secured a comfortable semi-final place for the GB star, who finished third in his first ride but then picked up ten points from his remaining four outings.
The semi-final saw him go up against Zmarzlik, Janowski and a back-to-form Jason Doyle – and with Zmarzlik going clear from the start, Doyle edged out Woffinden on the first lap and rode strongly to maintain second place. Zmarzlik then held off a major Doyle attack to win the Final, with Lindgren third ahead of Leon Madsen.
Saturday's meeting again looked to be heading Zmarzlik's way, as for the second night running he started off with four straight wins, with a third place to Woffinden and Doyle in Heat 18 not affecting his first gate choice for the semis. Woffinden scored 11 points, just as he had done on Friday, passing Matej Zagar for second place in Heat 8 but just missing out to Emil Sayfutdinov for the win in a fine Heat 15 battle. But once more the first semi-final would spell the end of his hopes as Sayfutdinov and Madsen pulled off a major shock by going through at the expense of Zmarzlik and Woffinden.
Lindgren was the main beneficiary of that drama, especially after Janowski missed out on the Final as well, and the Swede took the decider with a brilliant first lap whilst Madsen got the better of Doyle in a brutal scrap for second place ahead of Sayfutdinov. With a 13-point gap to pull back, Woffinden will be firmly focused on reeling in ground this weekend as the series heads to Prague, historically one of his most successful previous venues.
Woffinden then escaped injury in a big Monday pile-up before leading Wroclaw to the Ekstraliga play-offs with victory at Rybnik. Results on Sunday had opened the door for a top four finish, and although they made somewhat hard work of defeating the bottom club, Wroclaw eventually prevailed with a 51-39 win over their relegated hosts.
Woffinden's night started with a frightening crash with his GB colleague Robert Lambert in Heat 3, Lambert having been moved out by team-mate Vaclav Milik on the back straight, giving Woffinden no chance of avoiding his fellow countryman. Thankfully there were no injuries and Woffinden responded to collect his first Ekstraliga maximum in just over a year, when he had gone unbeaten in the second leg of the play-off semi-final against Zielona Gora.
He scored 13+2 with his track craft coming to the fore again on several occasions, with Max Fricke (12+1) also enjoying his best night of the season to ease the Wroclaw nerves.
The match also saw a return to Ekstraliga action for Dan Bewley, who has missed most of the summer through injury, and he scored two points from three rides in the No.8 role, with Maksym Drabik left out of the Wroclaw side. Lambert scored eight from five rides for Rybnik, and his league season is now over with his side returning to Division One next season after just one win in 14.
Wroclaw's place in the play-offs was secured via their win and Sunday's results, with Czestochowa failing to secure the points they needed at Leszno as they went down 54-36. There was a dramatic finish at Lublin, who defeated Zielona Gora but needed a 4-2 from Heat 15 to secure the bonus point after losing the reverse fixture by 14-points.
However, Patryk Dudek defied the injury he received in the GP by defeating Mikkel Michelsen and Matej Zagar to leave the scores at 52-38 to Lublin – with the aggregate scores level and no bonus point awarded. That left ZG crucially a point clear of both Czestochowa and Lublin, who were duly overhauled by Wroclaw on Monday.
It means Wroclaw will face Gorzow in what promises to be an interesting semi-final – which will be a repeat of the 2017 clash between the sides at this stage. Wroclaw edged that encounter 92-88 before losing the Final to Leszno. The other semi-final is also a repeat of 2017, although on this occasion the positions are reversed as Leszno – champions in '17, '18 and '19 - enter the tie as leaders whilst Zielona Gora finished fourth, having topped the table three years ago.


Elsewhere, in Division Two a weakened Rawicz side went down to a heavy 28-62 home defeat to Opole, with Anders Rowe scoring two points from four rides for the hosts.