European Review
Great Britain captain Tai Woffinden secured runners-up spot in the World Championship but ended the weekend in hospital after an horrific crash at Gorzow.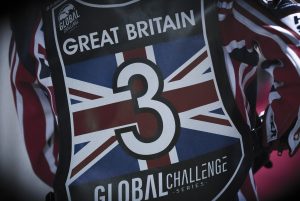 Image courtesy of Taylor Lanning Photography
Woffinden gave it everything to end Bartosz Zmarzlik's chances of a title double, but eventually had to settle for second place overall at Torun after winning a run-off with Fredrik Lindgren.
But of far greater concern was the accident in Heat 10 of the Ekstraliga play-off the following day, when Woffinden was battling to keep Wroclaw in the tie.
Despite losing star reserve Gleb Chugunov in a Heat 2 crash, Wroclaw still trailed by only two points on aggregate before conceding a 5-1 in Heat 9.
Woffinden was desperate to hit back in Heat 10 as the other reserve Michal Curzytek hit the front, with Woffinden engaged in a big scrap against Anders Thomsen and Niels-Kristian Iversen.
On the last bend it all went wrong when Curzytek fell as he tried to hold off Thomsen – but further back it was far worse as Iversen spun and fell right into Woffinden's path, resulting in one of the worst-looking accidents of the season.
Both required extensive treatment on-track and Woffinden's arm was heavily bandaged before he made his way back to the pits.
On Monday Wroclaw confirmed his domestic season is over as he requires surgery on his left hand to correct a fractured metacarpal.
With Wroclaw unsurprisingly fading over the remaining races to lose 55-34 on the night, it means Woffinden will miss the third/fourth play-off against Zielona Gora – and puts a big question mark over Great Britain's plans for the Speedway of Nations, which now takes place in Lublin on the weekend of October 16/17.
Zmarzlik completed a 15-point maximum to lead Gorzow into the Grand Final where they will face Leszno, with all four meetings to take place this weekend on Friday and then Sunday.
In the Grand Prix, Woffinden had gained ground on Zmarzlik by finishing third in last Friday's seventh round, one place ahead of the defending champion as Max Fricke took his debut victory.
That left him eight points behind Zmarzlik and he had the chance to apply maximum pressure on Saturday as the three title contenders all qualified for the same semi-final – with Zmarzlik, on the back foot after a heavy crash on Friday, going off the outside.
Knowing he had to prevent the Pole from reaching the Final first and foremost, Woffinden did all he could on the opening turns, but Zmarzlik surged through to join Lindgren in the Final – which clinched the title even before the last race.
With Lindgren retiring off the start-line in the Final it left him level on points with Woffinden, and the GB man was an easy winner of the run-off for second overall – and he has now finished in the top three in six of the last eight seasons.
There was rostrum frustration for Dan Bewley at Pardubice on Friday, when he was denied a deserved top-three finish in the World Under-21 Final after an excellent display.
Bewley scored 13 points from his qualifying rides in tough conditions which caught out many of the less experienced riders, and he made it through his semi-final with a win over Oleg Michailow at the expense of Czech duo Petr Chlupac and Jan Kvech.
But in the Final Bewley missed out as Australian star Jaimon Lidsey held Dominik Kubera at bay to take the title, whilst Michailow finished third.
Bewley, who was given two rides at Gorzow on Sunday but failed to score, will now take part in next week's third/fourth play-off for an increasingly depleted Wroclaw, before completing preparations for the Speedway of Nations.
Meanwhile Drew Kemp finished fourth in the Golden Ribbon the following day, with a strong display which saw him only miss out to three riders who had competed in the U21 Final, with Jakub Miskowiak taking the title. Jordan Palin (10) and Tom Brennan (8) also added to their continental experience in the meeting.
And Anders Rowe ended a tough day on a high with a race win in his final ride of Rawicz's 49-41 defeat at Poznan in Division Two, where impressive Danish youngster Marcus Birkemose scored a 15-point maximum.