EUROPEAN REVIEW - PGE Ekstraliga
Great Britain's Ekstraliga stars were all in strong form in Poland last Friday on a hugely encouraging night at the Olympic Stadium.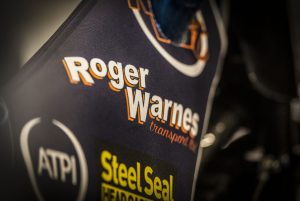 Image courtesy of Taylor Lanning Photography
Wroclaw defeated Torun 51-39 with Tai Woffinden and Dan Bewley both giving impressive displays, whilst Robert Lambert was the top scorer for the visitors – and each of them won two races.
Woffinden led the home side with 12+1 from five rides, including some moves which underlined the intelligence of his track-craft.
The treble World Champion just missed out to Chris Holder in Heat 3 but added a Heat 6 win before defeating Lambert to take Heat 8 – and then produced a stunning first lap in Heat 13 to move inside Lambert and Holder and combine with Artem Laguta for a 5-1 to clinch victory.
Bewley, meanwhile, recovered from a last place in his first ride to score eight points from his next three outings in a most promising performance.
The British Under-21 Champion followed Lambert home in Heat 5 as he and Gleb Chugunov headed Jack Holder, before impressively defeating Chris Holder in Heat 10 and then Lambert in Heat 12 when the latter was taking a tactical substitute outing.
And Woffinden says Bewley has the potential to play a significant role in Wroclaw's play-off challenge this season, as well as properly establishing himself in the Ekstraliga.
Woffinden said: "This year we've organised his mechanics and built all his bikes, so he's riding the exact same bikes as me.
"We're giving him the best opportunity to do the best job that he can. Dan can have a good year this year, so we have a really strong team and I look forward to it."
Lambert could also take encouragement from a busy night which saw him rack up 11+1 from six rides, which finished on a high with an impressive victory in Heat 14 when he got the better of Laguta to complete a consolation 4-2 with Chris Holder ahead of Bewley.
Elsewhere, Gorzow top the early league table after fending off a stubborn challenge from Lublin to win 52-38 for a second victory of the season.
World Champion Bartosz Zmarzlik raced to a 15-point maximum and Martin Vaculik was also unbeaten from five rides, as the two combined for 5-1s in Heats 13 and 15 to pull the hosts clear.
Title holders Leszno are off the mark with a 49-41 win at Czestochowa in a thrilling contest which saw them overturn a six-point deficit at the midway stage of the meeting.
Former Lions rider Jason Doyle and a back-to-form Jaimon Lidsey combined for a Heat 8 5-1 which launched the visitors' comeback, and then Lidsey and skipper Piotr Pawlicki outpaced Fredrik Lindgren for a crucial maximum in Heat 13.
Doyle and Pawlicki both reached double figures but the star of the show was Janusz Kolodziej with 13+1, whilst the best back-up for Leon Madsen for the hosts (14) came from reserve Jakub Misowiak, who won two races and defeated Doyle in Heat 4.
Also in Round 2, Zielona Gora defeated Grudziadz 51-39 despite a vintage display from Nicki Pedersen, who won five races on his way to a 16-point haul.
Another veteran Piotr Protasiewicz led the way for the hosts with 12 points, backed up by Patryk Dudek on 11+1 – and Protasiewicz also picked himself up from a frightening spill in Heat 14 when he was sent into the home-straight fence by former Zielona rider Norbert Krakowiak.
In Division One, Lodz opened their campaign with a 50-40 win over Tarnow with Aussie duo Brady Kurtz (13 from 5) and Rohan Tungate (16 from 6) starring for the respective sides.
Rybnik came very close to a notable win at Gdansk, even without Michael Jepsen Jensen due to a positive Covid test, but had to settle for a 45-45 draw as Jakub Jamrog snatched third place from Sergey Logachev on the run to the line in Heat 15.
That race also saw former Gdansk rider Kacper Gomolski (11+1) inflict the only defeat of the meeting on home star Wiktor Kulakov (14).
Those were the only two completed meetings in the competition, with the Kronso/Bydgoszcz fixture delayed due to stadium work, whilst Ostrow led Gniezno 16-14 on Monday before the match was abandoned due to steady rainfall.