EUROPEAN REVIEW: PGE Ekstraliga
Great Britain captain Tai Woffinden made a timely return to form with a massive performance in Wroclaw's dramatic win at Leszno on Sunday.
Woffinden's display came at a great time with the Speedway of Nations now less than a fortnight away, and it also took Wroclaw a big step closer to the Ekstraliga play-offs.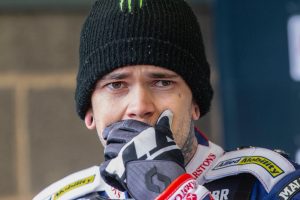 Image courtesy of Taylor Lanning Photography
He scored 15+2 from six rides, dropping his only point to Jason Doyle in Heat 1, and was involved in some key races as Wroclaw fought to maintain the lead with Leszno attempting to come from six points down.
Woffinden won Heat 11 ahead of Doyle and Jaimon Lidsey to keep the visitors two points up, and then combined with Maciej Janowski for a huge Heat 13 5-1 over Piotr Pawlicki and Janusz Kolodziej.
The home side hit back with a 5-1 in Heat 14 to make it 41-43, but Woffinden won the decider ahead of Doyle and Lidsey to seal a narrow victory, by an identical margin to Leszno's win at Wroclaw, meaning there was no bonus point.
Meanwhile Dan Bewley made his comeback from injury and also hit double figures with 11 points from six rides, including three wins – and showed there were no ill effects from his recent crash by breaking the Leszno track record in Heat 6.
The result leaves Wroclaw in sixth place but now three points ahead of Grudziadz with two matches remaining, one of which is at home to GKM in their next fixture.
Torun are also in a more comfortable position after a hard-fought 47-43 win over Gorzow – where, again, the aggregate scores were tied.
Robert Lambert was joint top scorer for the home side along with Patryk Dudek as both scored 12+1, with Torun working hard to hit back from conceding 5-1s in the first two races.
There was drama in Heat 15 when Bartosz Zmarzlik clashed with Patryk Dudek on the first bend, but with all four riders coming back, Dudek and Lambert recorded the 5-1 over Zmarzlik to seal Torun's victory. It was the first time in over three years that Zmarzlik had conceded a 5-1 in the Ekstraliga.
Elsewhere, Lublin made it 28 points from a possible 29 with a thumping 55-35 win at Grudziadz, whilst Czestochowa broke the record for the biggest-ever win in the competition.
They defeated hapless Ostrow 68-22 with Leon Madsen, Kacper Woryna and Jakub Miskowiak all scoring paid maximums.
In Division One, the top two both won with Bydgoszcz 49-41 winners at Gdansk as 17-year-old reserve Wiktor Przjemski scored a 12+3 paid maximum. They remain one point ahead of Zielona Gora, who beat Krosno 59-30 with Rohan Tungate top-scoring on 14.
The battle at the bottom is becoming clearer with Lodz securing a play-off place by beating Gniezno 52-37, whilst Rybnik were beaten 52-38 at Landshut.
Relegation is now between Rybnik and Gniezno, with Rybnik at home to Lodz and Gniezno hosting Zielona Gora and needing to better the result of their rivals to avoid the drop.
The top four in Division Two are now confirmed and all currently have 18 points, with Daugavpils completing their schedule with a 52-38 win at Tarnow, with Adam Ellis scoring 10+1 from five rides.
Rawicz are top of the table despite losing 46-44 at Rzeszow, with the visitors narrowly taking the bonus point. Tom Brennan scored five from three rides. Poznan are also on 18 points after winning 50-39 at Pila, as are Opole who did not race last weekend.