EUROPEAN REVIEW - PGE Ekstraliga Play-offs
Wroclaw and Lublin have stolen a march in the Ekstraliga play-offs and are now firm favourites to meet in the Final.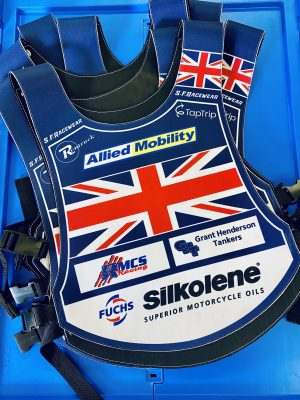 Both sides secured impressive away wins in Sunday's semi-final first legs, with Lublin successful in Gorzow whilst Wroclaw took a big step towards deposing reigning champions Leszno.
Both meetings ended 49-41 in favour of the away sides in very competitive encounters, with Tai Woffinden playing a starring role for Wroclaw with 10+2 from five rides.
Woffinden was unbeaten from his first three outings, getting off to a good start by beating Emil Sayfutdinov and Jaimon Lidsey in Heat 1 and then defeating home skipper Piotr Pawlickki in Heat 6.
Heat 9 was one of the highlights of the meeting with Woffinden riding a stormer to clinch a 5-1 with Gleb Chugunov over Sayfutdinov and Janusz Kolodziej to open up an eight-point advantage.
He was on the end of a 5-1 himself to Sayfutdinov and Jason Doyle in Heat 11 as the home side threw everything into a comeback, but Wroclaw regained the advantage late on, and Woffinden and Maciej Janowski shared Heat 15 ahead of Doyle as the impressive Lidsey took the win.
Dan Bewley endured a more difficult afternoon with two points from four rides, not helped by an exclusion in Heat 5 when he was forced wide by Doyle off turn four and slid off the machine, with the decision going in favour of the Australian.
At Gorzow, Bartosz Zmarzlik scored a brilliant 18-point maximum, but his only support came from Anders Thomsen with 10 as Lublin took a big step towards the Final.
Mikkel Michelsen (12) and Grigory Laguta (10+1) led the way for the visitors, who will look to secure their progression back at home this Sunday.
In Division One both semi-finals are nicely poised after the first legs, with Ostrow having the narrowest of advantages from a 45-44 win at Rybnik.
The visitors conceded a 5-0 in Heat 10 when Oliver Berntzon crashed out and reserve Sebastian Szostak touched the tapes, but they regained the lead with a 5-1 from Patrick Hansen and Grzegorz Walasek in Heat 14 before Tomasz Gapinski won the final race.
Meanwhile league leaders Krosno picked up a 45-45 draw in Gdansk, coming back from an early six-point deficit in a match which swung both ways before Jakub Jamrog won a shared Heat 15 for the hosts.
The Division Two play-offs look to be clearer, especially the Landshut/Rawicz semi with the German side winning their home leg 60-30 with Dimitri Berge scoring a 15-point maximum.
Opole are also favourites to progress after winning 47-43 in Daugavpils, with reserve Mateusz Swidnicki going through the card from five rides.
Meanwhile Mads Hansen leads the World Under-21 Championship after the first round in Stralsund on Saturday.
Polish racer Jakub Miskowiak was unbeaten from his five qualifying rides and the semi-final, but it was Hansen who took the honours in the Final and the 20 points that went with it.
Miskowiak was second after a frantic battle with fellow countryman Wiktor Lampart, as they scored 18 and 16 points respectively.
Amongst the younger riders to impress, 17-year-old German wild card Norik Blodorn reached the Final and finished fourth, whilst 18-year-old Latvian Francis Gusts underlined his form this season by making the semis.