EUROPEAN REVIEW - SGP Challenge / PGE Ekstraliga
Great Britain's riders were out of luck in the Grand Prix Challenge as Pawel Przedpelski, Max Fricke and Patryk Dudek booked their places in the 2022 World Championship.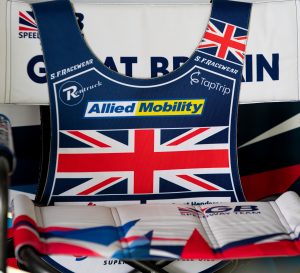 Image courtesy of Steve Hone
Dan Bewley was the best-placed GB finisher at Zarnovica in a meeting which took place in far from ideal track conditions and did not live up to the excitement of previous GP Challenges.
However, Bewley did again underline the fact that he very much belongs at this level and a GP future for him is surely not too far in the distance.
He suffered a last place in his first ride but in a meeting where many of the contenders dropped points and were caught out by track conditions in Slovakia, he got himself back in touch with five points from his next two rides.
But a last place in Heat 16 off the outside ended his hopes before he finished strongly by winning Heat 17 to finish with a creditable eight points.
Robert Lambert and Adam Ellis both had tough afternoons, with Lambert ending on six points thanks to second places in his final two rides whilst Ellis, who was riding after a heavy crash at Plymouth earlier in the week, recorded four third places on his way to four points.
Przedpelski always had control of the meeting with 11 points from his first four, with third place in his last ride leaving him level with Fricke, who rode strongly after a third place in his first outing and is now assured of a GP '22 spot regardless of the outcome of this year's competition.
The third qualifying place could have gone to either Janusz Kolodziej or Martin Smolinski – but both hit trouble in their last rides, and that allowed another former GP rider Dudek to overhaul them on to 11 points by winning his final two outings – before Przedpelski beat Fricke in a run-off for the meeting victory itself.
Meanwhile Zielona Gora have been relegated from the PGE Ekstraliga after the nightmare sequence of results that led to that scenario turned into a reality over the weekend.
The Mickey Mouse side were champions as recently as 2013 and finished third five years ago – but their position was put under major threat when they lost 53-37 at league leaders Wroclaw on Friday.
Bewley won his first two rides for the hosts, once again getting the better of Dudek in Heat 7, with the GB star finishing with nine points from four rides.
Tai Woffinden scored 7+2 from five including a retirement in his fourth outing, whilst Fricke (15+1) and Dudek (13) battled to keep ZG in touch.
That result confirmed Torun's safety, but they made doubly sure with a 50-40 win over play-off qualifiers Gorzow, with Lambert wrapping up an excellent first season with the club with 10+1 from five rides, whilst both Jack and Chris Holder also scored double figures.
World Champion Bartosz Zmarzlik scored 17+1 from seven rides – unbeaten apart from one retirement – but Gorzow will urgently require injured duo Szymon Wozniak and Martin Vaculik back for the play-offs.
Sunday's meetings started with Leszno defeating Lublin 48-42 with both sides preparing for far bigger meetings in the play-offs over the week to come. Defending champions Leszno will face Wroclaw in the last four, with Lublin – who finished second in the table – meeting Gorzow.
But all eyes on Sunday evening were on the relegation showdown with Grudziadz needing to beat mid-table Czestochowa to send Zielona Gora down.
And the home side, who had only won one previous match all season but were boosted by the availability of Nicki Pedersen, did just that in a dramatic encounter which went right down to the wire.
Grudziadz never trailed but also never established a convincing lead, but they did edge four points ahead when Pedersen won Heat 14 with Kenneth Bjerre third after the visitors left Fredrik Lindgren, who had only scored four points, out of the nominated races.
At 44-40 with one heat to go, Grudziadz needed to avoid a 1-5 reverse for yet another home draw, and their hero was Przemyslaw Pawlicki who won the race ahead of Leon Madsen, with Krzystzof Kasprzak adding the insurance of third place to secure survival and spark wild celebrations.
Meanwhile the future for Zielona Gora is uncertain with question marks now over the future of star riders Dudek, Fricke and Matej Zagar in particular, and the club heading into Division One for 2022.
In Division Two, Opole had already confirmed top spot before winning 46-44 at Daugavpils, as Rawicz crashed to a massive 64-25 defeat at Landshut.
That meeting has implications for the Ekstraliga as Kacper Pludra, riding for Rawicz, suffered a broken arm in a crash with Michael Haertel and will now miss the play-offs for Leszno.
Rzeszow defeated Poznan 54-36 but they were left just outside the top four, edged out on countback by Daugavpils, who now face Opole in the semi-finals. The other semi will feature a repeat clash between Rawicz and Landshut.