EUROPEAN REVIEW - SGP Russia
Tai Woffinden found himself on the wrong end of the Grand Prix scoring system just when he looked set for a major haul of points in Togliatti on Saturday.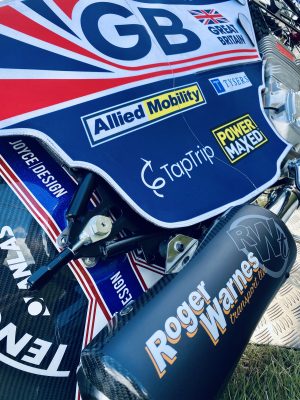 Woffinden appeared to be one of three outstanding riders in Round 8 of the series, scoring 13 points in his qualifying rides – yet he ended up adding just nine to his overall total.
That was due to the fact that qualifying points now count for nothing, as has been the case for the past two seasons, other than actual places in the semi-finals via the top eight.
Woffinden started with second position to Emil Sayfutdinov in a loaded Heat 2 which saw him finish ahead of fellow top-six rivals Maciej Janowski and Fredrik Lindgren.
And he then reeled off three successive victories with a fast-starting display on a circuit where that particular skill was essential.
Included in that hat-trick was a win over reigning World Champion Bartosz Zmarzlik in Heat 14, although it was Artem Laguta who topped the standings heading into the semi-finals by virtue of his win over Woffinden in Heat 17.
That put Woffinden into a semi-final with Zmarzlik, surprise package Anders Thomsen, and Max Fricke, and all seemed to be going according to plan on the first lap until Fricke moved Woffinden out on turn four – which in turn created the gap for Zmarzlik to storm through on the inside.
Thomsen also made his way through, leaving Woffinden chasing, and disaster struck on the third lap when he lifted and fell on the second bend, exiting the Grand Prix in the process.
Zmarzlik and Thomsen duly qualified for the Final but they were upstaged by those who came through the second semi, as Laguta took GP victory to the delight of the local supporters, with Zmarzlik's chase delayed by his battle with his Gorzow team-mate Thomsen for second place.
It means the top two are separated by just one point with three rounds remaining, and barring injuries either Zmarzlik (139) or Laguta (138) will become World Champion.
Woffinden now faces a 26-point gap to third-placed Lindgren, who is just holding off Sayfutdinov, but the consolation for the GB man is that he still has a ten-point lead over Leon Madsen who is the first rider outside the top six.
For Robert Lambert it was a disappointing night on his return to the stadium where GB's Speedway of Nations hopes went sour in 2019.
Lambert only collected two points from five rides, defeating Krzysztof Kasprzak in Heat 5 and then getting the better of Matej Zagar in Heat 16.
It leaves him eleventh in the standings on 48 points, but he is now 12 behind Thomsen and 20 behind Jason Doyle, needing big points therefore in the remaining rounds at Vojens and his home Ekstraliga track of Torun in order to move back up.
The main immediate focus now for Woffinden, and fellow GB star Dan Bewley, is the start of the Ekstraliga play-offs this weekend, with Wroclaw taking on reigning champions Leszno as they bid to convert league leadership into title success.