GB announce extended partnership with Allied Mobility
Great Britain Managing Director Rob Painter admits that Allied Mobility are a "vital cog" in the blossoming future of the national squad.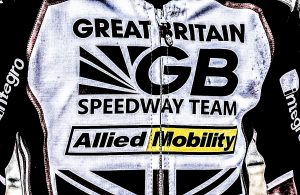 Painter has revealed this week that Allied Mobility will continue their partnership as Great Britain's Principle Partner for a third successive season in 2020. The highly-successful company, Europe's leading wheelchair accessible vehicle supplier, will be on board once again for another massive campaign of progress in the coming few months.
Painter admitted: "We are currently embarking on arguably the biggest transformation of Great Britain for three or four decades. The Global Challenge Series is absolutely pivotal in the growth of our very young squad as we bid to become a main player on the world stage in the next few years. It's a huge task. It has involved building a structure of business from the very bottom and changing so many mindsets in every avenue of the sport.
"There's still so much work to do in every aspect. With Allied Mobility, it's more than just a commercial tie-up, it's a relationship and partnership with the Facenna family owners that spans the entire spectrum of our ambitions. From the business angle to the sporting side. Allied are a vital cog in the future of the Great Britain Speedway Team. They hold the same ambitions and ideals in the long-term success of the national squad.
"We have launched the Global Challenge Series which is absolutely crucial to give the next generation of riders more international experience home and abroad. While that has been agreed across the board it is vital, it is also a huge venture to embark on. That's why the partners for Great Britain are so important. We are extremely proud and fortunate to have partners who also have a passion for the national team like we do ourselves."
Great Britain have enjoyed a very productive two seasons under the new set-up with Silver medals in the Speedway of Nations and World Under-21 Team Final plus three test match wins. The next encounter will see Great Britain take on a Rest of the World side at Glasgow's Ashfield Stadium on April 18. Painter knows there's a long road ahead. He added: "The journey has only just started really. There's a long way to go to get anywhere near our ambitions. We've never hidden from the fact that it's a big challenge. But it's also a very exciting one."

Allied Mobility is the leading wheelchair accessible vehicles specialist for the UK and Ireland. They supply a wide range of wheelchair accessible cars, MPVs and minibus conversions. As a Motability partner, they offer a unique selection of wheelchair cars to private individuals and families. Their larger wheelchair accessible vehicles are also popular with social and community transport providers. All of their wheelchair accessible vehicles are available to buy, rent or via the Motability Scheme. More information can be found at alliedmobility.com
With Allied Mobility, it's more than just a commercial tie-up, it's a relationship and partnership with the Facenna family owners that spans the entire spectrum of our ambitions. From the business angle to the sporting side. Allied are a vital cog in the future of the Great Britain Speedway Team.

Rob Painter, GB Speedway Team Managing Director