GB Speedway Team announce partnership with Edge Composites
In our pursuit to be at the very top we understand the importance of marginal gains, not only in rider fitness and rehabilitation but also in race technology, with that in mind we are delighted to announce a partnership with Edge Composites.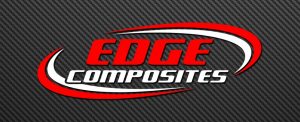 Edge Composites is an ever evolving enterprise, that over the last 25 years has become a market leading supplier of top quality, innovative and progressive Composite parts.

Mark Woods of Edge Composites said: "Our energy and aptitude to sustain innovative concept development is stronger than ever, we are certain we can open up further avenues for riders in how they can harness the benefits of using composite on their machines and we look forward to working closely with the Great Britain Speedway Team"

Rob Painter, Managing Director of the Great Britain Speedway Team, said: As part of our on going development program we are delighted to be able to offer GB squad riders access to the latest high quality, super light weight carbon fibre products and the opportunity to develop exclusive performance parts through this exciting partnership with Edge Composites"
we are certain we can open up further avenues for riders in how they can harness the benefits of using composite on their machines

Mark Woods, Edge Composites