GB Speedway Team Managers Revealed
Great Britain Speedway Team is delighted to announce the appointment of Oliver Allen and Simon Stead as joint team managers of the senior Great Britain team.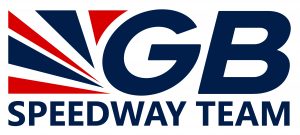 Allen and Stead, who both represented GB as riders, will take over from previous boss Alun Rossiter, who resigned last month.
The move represents the start of an exciting new era for the national team, with the management duo charged with overseeing all aspects of the senior set-up while working closely with the Under-21 team to aid their development too.
Great Britain Speedway Team Managing Director Rob Painter is delighted to secure the services of two highly-respected figures, "We are incredibly excited to welcome Olly and Simon on board and it's a move that we really feel is going to help us to reach the next level in what we want to achieve.
"Both of them are incredibly passionate about Great Britain and achieving success, but the thing that really struck us was their total commitment to all aspects of what we're trying to do with the national team.
"They are both really keen to play a key role in the development of our young riders, and that's something they're both really excited about too. We believe we've got a really promising crop of youngsters coming through and Olly and Simon will be working really closely with the current youth set-up to provide a clear pathway from the junior teams to the senior team."
Allen, who has been part of the GB backroom staff for two years, says he can't wait to get started after landing "the dream job".
He said: "I am over the moon really, it's an amazing opportunity and I can't wait to get stuck in.
"I've worked with the senior team for a couple of years now and with my role at the Poultec Speedway Academy, I feel like I know a lot of the young riders really well too. The ultimate goal, of course, is to win the Speedway of Nations but I also want to make sure that we can develop the next generation of Great Britain riders – that's the exciting challenge."
For Stead, who won the SGB Championship title with Sheffield in his first year as a manager, it is the perfect time to take on the biggest management role in the country; "When it was first mentioned to me that there may be an opportunity to work with Great Britain I was instantly excited.
"I've been a manager for a few years now and I feel like this is the right challenge at the right time, we have some fantastic riders and I want to help them as much as I can so we can be successful as a nation.
"Olly and I are great friends and we will work really well together, we have very similar ideas of what we want to achieve and how we want to do it – it's a really proud feeling being appointed as manager of your country so I will give my all."
Allen and Stead will be joining members of the silver-medal winning GB Under-21 team for a Q&A session at the Revolution Bar in Cardiff at 2.15pm on Saturday (September 21).
Both of them are incredibly passionate about Great Britain and achieving success, but the thing that really struck us was their total commitment to all aspects of what we're trying to do with the national team. They are both really keen to play a key role in the development of our young riders, and that's something they're both really excited about too.

Rob Painter, Managing Director, Great Britain Speedway Team