GREAT BRITAIN ANNOUNCE PARTNERSHIP WITH STAS TRAILERS UK
The Great Britain Speedway Team has today announced a partnership with STAS (UK) Trailers Ltd, the Lancashire based company is a subsidiary of STAS NV, a 4th generation Belgian family company and covers the whole of the UK.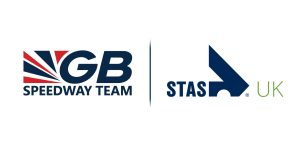 STAS, who specialise in moving floor and tipping trailers produce aluminium Moving Floors and Tipping trailers for every type of bulk transport in the recycling, agricultural and build sectors.
Great Britain Speedway Team Managing Director, Rob Painter said, "It is remarkable just how many STAS trailers you see whilst driving up and down the motorways of the UK and Europe! We were kindly introduced to STAS Managing Director Graham Macmillan by Roger Warnes Transport Operations Director Ian Barclay who have a long established relationship through their bulk haulage business and we look forward to showcasing both STAS and Roger Warnes Transport on the soon to be released, eye catching Great Britain training shirt that will be worn by the GB team at the Speedway World Cup in July.
To learn more about STAS check them out on our partners page
Or for more information contact STAS 01254 205767 or visit their website stastrailers.co.uk

Social Media
Facebook (Head Office): ilovemystas
Facebook (UK): stastrailersltd
Instagram (Head Office): stastrailers
Instagram (UK): stastrailersltd