Great Britain Speedway Team announce SM Pro Wheels as first ever wheel partner
Great Britain Speedway Team are proud to announce a partnership with UK based wheel manufacturer SM Pro Wheels.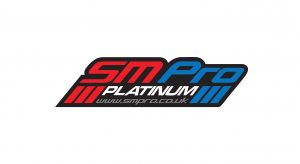 Dom Harding, SM Pro Wheels Marketing Manager, said: "After meeting with the Great Britain Directors and discussing their vision for the future, SM Pro Wheels are absolutely delighted to support the Great Britain Speedway Team"
"The passion they share for the future of British Speedway is contagious, and we couldn't be happier to combine our history of over 120 years of British Wheel Building, with the future of British Speedway."
"We feel very proud to have been presented with this opportunity to work with such a professional organisation, at the absolute elite level of the sport.''
Rob Painter, Managing Director of the Great Britain Speedway Team said: "It is fantastic to have the support of a company with such a proud history of British wheel building, we have a number of exciting incentives planned for the soon to be announced 2019 Great Britain Squad and SM Pro Wheels have been fully supportive of this"
For more information regarding SM Pro Wheels please follow the links below.
Website: smprowheels.co.uk
Facebook: @SmProWheel
Twitter: @SMProWheels
Instagram: smpro_wheels
We feel very proud to have been presented with this opportunity to work with such a professional organisation, at the absolute elite level of the sport.

Dom Harding - SM Pro Marketing Manager