Great Britain Speedway Team choose Nutrition X
As part of the ongoing commitment to our athletes we are always looking to partner with leading companies in fitness, nutrition and rehabilitation and are hugely excited to announce a brand new partnership with leading sports nutrition brand, Nutrition X.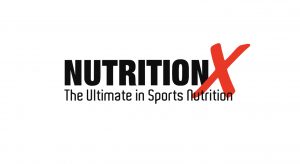 Nutrition X offers a range of energy and recovery supplements scientifically formulated by a team of world-renowned sports nutritionists to support athletic performance across a range of disciplines, GB Speedway Team Performance Specialist Chris Neville was particularly attracted to their dedication to clean sport and full-product accreditation with the Informed-Sport programme.
Throughout the 2019 race season, we will be working closely with Nutrition X who will provide a range of supplements designed to support the nutritional needs of each of the team members, ensuring they are fully prepared and physically ready to race.
James Markey, Managing Director Nutrition X, commented on the new partnership, 'We're really excited to be working with the Great Britain Speedway Team this season, particularly as it's such an exciting sector with an ever-growing reputation as an elite sport. We can't wait to get to know the team better and see the impact that our energy and recovery supplements have on performance on the track.'
Great Britain's Chris Neville said, 'We are delighted to be partnering with Nutrition X for the 2019 season. As we look to improve the sport science support to our riders, it is important to consider the nutritional requirements of our squads. Nutrition X have quickly grown into one of the most respected sports nutrition companies in professional sport, and we are delighted that we can utilise their expertise within our performance programmes.'
We can't wait to get to know the team better and see the impact that our energy and recovery supplements have on performance on the track.

James Markey, Managing Director Nutrition X