Hagon hopeful to move past crash-filled year
Despite his first year of National League racing being curtailed by the ongoing global pandemic, Sam Hagon has been busy on the bike as he does everything he can to be ready for that first league meeting in 2021.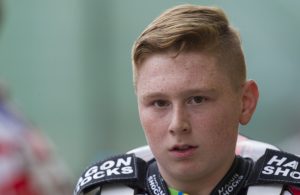 Image courtesy of Taylor Lanning Photography
The 15-year-old was signed to ride for Kent Kings this season but has had to settle for battling it out in the British Youth Championships. But his bid for success has been hampered by a series of crashes and subsequent injuries which means his points tally doesn't reflect his ability.
Hagon said: "It wasn't ideal having the season cancelled, especially after doing a practice with Kent at Kings Lynn before the season was due to start, I was really looking forward to it. I did some muscle damage to my shoulder blade at Rye House at the start of the year; I then did my collarbone actually on a mountain bike rather than a Speedway bike.
"I broke my wrist as well but I then got fit and I was riding well having only ridden 500cc bikes for a short period but then I did my other collarbone at Edinburgh the other week. Hopefully I have got all the injuries out the way now and I can push on from here. I think the hospital people know me as a friend now I've been there so many times."
Hagon was one of many young British riders to have the fantastic opportunity of a GB Academy training day with three-time World Champion Jason Crump. Crump was himself back on a Speedway bike as he rode to a bronze medal finish in the British final at Belle Vue and his experience has helped Hagon greatly.
"I've improved a lot this season," said Hagon, "Especially after the day with Jason Crump and that was just after I had come back from an injury which I learnt a lot from. I've found I've progressed because I'm starting to ride different tracks rather than just Rye House every week. I've done Scunthorpe for the first time on the 500 and Leicester as well. I also went to Edinburgh for the first time, only did half a corner but I still went there."
Racing has been in the Hagon bloodline for generations. Many will recognise the name Martin Hagon as a supreme long track and grasstrack rider from the 80s and he was a big influence on Sam's chosen career path.
"I learnt a lot from my dad," said Hagon, "It's always been a family thing because my grandad raced as well. I went to Lakeside every week because it was only 30 minutes away from my house. My dad did an academy there when I was eight and it was from there I really got into it. It was only for fun to begin with but now it's professional."