Hungary for Success!
Great Britain boss Olly Allen believes that Adam Ellis and Tom Brennan have a huge opportunity to fire themselves into the international spotlight.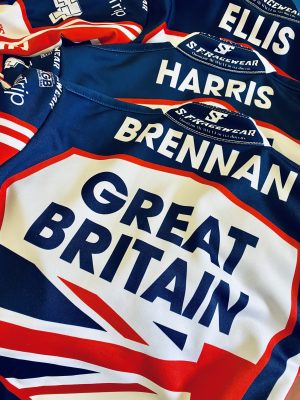 Both Ellis and Brennan along with experienced Chris Harris will represent GB in the FIME European Pairs Semi-Final in Hungary this weekend.
It's national recognition for the riders who have all been delivering excellent results so far in the 2021 season.
Allen said: "It would be fair to say that Adam hasn't really progressed beyond the fringes of the Great Britain team yet he's always been on the radar.
"But it is a huge credit to him for forcing his way into the picture. Adam produced a brilliant Grand Prix Qualifier performance and is now just five rides from the GP series.
"He's also riding across Poland, Sweden, France and the UK and delivering very good results. It will be excellent to see him back in action for GB.
"The last time we saw him was against Denmark at King's Lynn in October 2019 and he was outstanding.
"Tom also has gone up a level this season. He's had eye-catching results in his Grand Prix Qualifier as well as for Eastbourne and Belle Vue. For him to move into the senior GB team is a big stride of progression which we are excited about."
Harris has been a magnificent servant to the national squad for many seasons and remains the only British Grand Prix winner on home soil for 20 years.
Allen continued: "Chris bleeds Red, White and Blue. His wealth of experience is massive in events of this stature. He's been there and done it in every discipline on every type of track.
"It's vital to have his know-how in the pits and I'm sure Adam and Tom will appreciate his presence - and as we know - he's always willing to get stuck in when needed.
"This is another great event for us to see the progression of the boys. This is their chance to push for bigger things and I expect them to take that opportunity."