Allied Mobility become Principal Partners for GB Speedway Team
Great Britain Speedway Team is delighted to announce that Allied Mobility has agreed a deal to become our Principal Partner for 2018 in what is a huge boost ahead of the upcoming Speedway of Nations.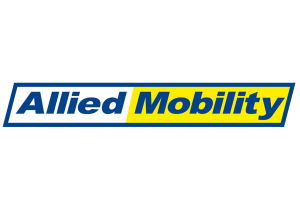 The Glasgow-based business, which is part of the Allied Vehicles Group, will play a significant role in the development of GB Speedway Team after striking a major sponsorship deal. 

Allied is owned by the Facenna brothers, who took over Glasgow Speedway in 2014 and have since turned the Tigers into one of world Speedway's most professional outfits, investing over £3m into the club and stadium.

 Now they have jumped on board with the National side in what is a great boost to the team a little over 24 hours before it takes to the track in Manchester for Event Two of the Speedway of Nations tournament.
Peter Facenna, Allied's Managing Director, said: "We already knew Rob Painter and Vicky Blackwell from GB Speedway Team, and when they asked if they could come and have a chat with us, we were delighted to meet with them and hear about their plans for the side.
"They're passionate about what they do, and they've certainly got grand and impressive plans for GB Speedway Team. It's also great to see the professional set-up and team they've put in place, which I'm sure will pay dividends in years to come.
"Our Allied Mobility brand is the market leader in the UK and we're now starting to move into the rest of the world, so it's great that our Allied Mobility logo will be seen around the world through this partnership.
"For us though, this was more about trying to do our bit to support GB Speedway Team and help make it a real force to be reckoned with on the world stage.
"We're all about grassroots Speedway and are doing our best to get more young people involved in the sport.
"It's great to have Tai back involved with GB Speedway Team. He's clearly in good form just now and I also know he's passionate about future generations of the sport and ensuring GB Speedway Team can compete on the world stage now and in years to come.
"Everyone at Allied and Glasgow Tigers wishes GB Speedway Team the best of luck in the Speedway of Nations. We're excited to be working with GB Speedway Team and look forward to seeing what the future holds for our partnership."
The Allied Group employs nearly 700 members of staff with a yearly turnover of £130m, and is Europe's largest supplier of wheelchair accessible vehicles.

 Great Britain Speedway Team Managing Director Rob Painter expressed his delight at having such a prestigious company on board, saying: "We are absolutely delighted to have Allied Mobility on board and we're really excited for the future, we have a lot of big plans and Allied will play a key role in that.
"It's important for us that our partners share our vision and after several meetings with the team at Allied, it's clear that they share our passion and enthusiasm for the Great Britain Speedway Team.
"While our immediate focus is clearly on the upcoming Speedway of Nations, we have a long-term plan and we're extremely thankful and grateful to have the support of such a fantastic business. It's a big boost for us and we are really excited for what's to come. "

Great Britain, who will be represented by double World Champion Tai Woffinden, British Champion Craig Cook and two-time British Under-21 Champion Robert Lambert, will take to the track on Tuesday, June 5 alongside six other Nations hoping to qualify for the Speedway of Nations Final, which takes place on June 8 and 9.