PARTNER FOCUS - Rip n Roll
Rip n Roll understands vision is critical for your race.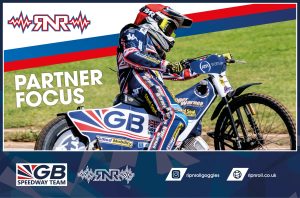 In 2001 after a nightmare experience on the motocross track, now company Managing Director Lester Harding designed and patented the combined goggle roll off and tear off system and the company was born. At first the system to convert existing goggles was purchased from other UK plastics manufacturers, but we quickly bought manufacturing in house to improve quality and have gone on to produce over 1500 product lines at our 10k square foot UK manufacturing facility, supplying extreme sports around the world. We are still a family business, with Lester managing the product development and quality, and squeezing in the odd trip out on the bike! We always offer the best possible support we can to British Teams.
Find out more at ripnroll.co.uk or for an introduction to Rip n Roll, contact vicky.blackwell@gbspeedwayteam.com
Social Media
Instagram ripnrollgoggles