School's out for McGurk...but he's ready for Academy
HOT prospect Harry McGurk has seen his school days ended prematurely…but is looking forward to getting to the shale academy.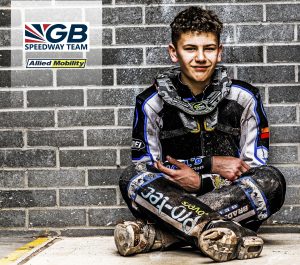 Image courtesy of Taylor Lanning Photography
The Great Britain kid had his final school days curtailed a fortnight ago as they were shutdown due to the Coronavirus crisis. But now the young Yorkshire star will stay patient to join up with the new Great Britain Academy when the season finally gets underway. McGurk said: "It's been a really surreal week because I was in Year 11 at school and that has closed as well. So I've had my last day at school last Friday, no more school for me ever! We never got our exams or anything, they will just be based on our grades and work during the term apparently. We don't really know yet. It's a bit strange not being at school any more and suddenly in lockdown. All I want to concentrate on now is thinking of racing and getting into the new GB Academy. I really enjoyed being part of the old No Limits training days. The experience and knowledge I gained was so good. To have one to one tuition from top riders is just awesome. This season they were lining up Jason Crump, Scott Nicholls and Rory Schlein to be in the Academy and I think it's already given me so much already."
McGurk is not prepared to sit on his hands during the pandemic crisis. He has shown a terrific work ethic to immediately earn money in these surreal times. McGurk has straight away applied to get a job with Tesco as supermarkets are recruiting heavily due to being over-run with panic buyers. He added: "I'm now looking for a job, get some money because I'm poor now I'm not racing! I want to work in Tesco because they are looking for people right now as are most supermarkets. It's really hard to take in what's going on. We've waited all winter to get going, get to press day and then suddenly it all stops. I was really looking forward to the season with Belle Vue Colts. We've got a really good team so I'm hoping we can start at some stage, no one really knows right now obviously. It was good to have the press day and I love racing at the National Speedway Stadium. It's pretty gutting not to have ridden competitively so far but hopefully soon."
It's a bit strange not being at school any more and suddenly in lockdown. All I want to concentrate on now is thinking of racing and getting into the new GB Academy

Harry McGurk