SEC Review - Ekstraliga Round Seven Preview
Great Britain's Robert Lambert is one meeting away from glory in the Speedway Euro Championship.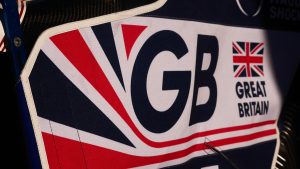 Image courtesy of Darren Bott
A dramatic week of racing across events in Rybnik and Gniezno saw Lambert drop six points behind Leon Madsen after suffering frustration on his home Ekstraliga track – but then blast back to overhaul the Dane at the top of the standings with a brilliant victory 24 hours later.
Lambert was firmly in contention in Rybnik and was joint meeting leader after four races, but all four riders in Heat 18 were tied on 11 points, and Lambert finished third in that race meaning he had to face the Last Chance.
And disaster stuck there as mechanical issues left him coasting away from the start-line, and with too much ground to make up on the leaders – as Madsen took full advantage with yet another victory in the Final.
That meant the Dane had 42 points overall compared to Lambert's 36, but the position changed completely in Gniezno where Lambert proved himself to be the master of tricky track conditions. Those conditions caught out Nicki Pedersen, whose hopes of the title effectively ended when he crashed with Andrej Kudriashov in his second ride and was withdrawn with a shoulder injury.
But Lambert, after just losing out to Bartosz Smektala in Heat 3, reeled off five successive victories as he dominated the meeting. A brilliant cut-back from gate 4 gave him a win in Heat 14 over Patryk Dudek, Krzysztof Kasprzak and Mikkel Michelsen, and Lambert's Heat 20 success over Madsen resulted in an extra point in the GB man's favour as Madsen was kept in third place by Timo Lahti.
With Lahti joining Lambert in the Final, Madsen was under pressure in the Race-Off and for once he was unable to deliver, having the door firmly shut by Grigory Laguta as the Russian and Kasprzak progressed.
Lambert selected gate 3 for the Final but found himself chasing the fast-gating Finn Lahti – and after a couple of laps of probing, he took a line around the outside and surged to the front for his second victory in SEC events, following on from Gustrow two years ago.
It means Lambert has 53 points going into next Wednesday's finale at Torun, with Madsen two behind on 51. Laguta is the only other rider in realistic contention on 44, and he would require major slip-ups from those ahead of him in the battle for not only SEC victory but a guaranteed Grand Prix place for 2021.
There is no break for Lambert in a busy week as the Polish Ekstraliga returns to a full programme this weekend following the recent Covid disruption.
And Rybnik's trip to Wroclaw on Friday puts GB's two star performers into opposition as Lambert faces Tai Woffinden back at the venue where they so nearly annexed Speedway of Nations gold two years ago. With Rybnik using rider-replacement for Andzejs Lebedevs and Lambert again set to line-up at No.8, the first clash between Woffinden and Lambert is likely to take place in Heat 8, with a further meeting in Heat 13.
Elsewhere on Friday, two teams in the play-off places meet as Zielona Gora host in-form Lublin, whilst Gorzow's chase for a first win of the season takes them to Grudziadz on Sunday. And there is a heavyweight clash between Czestochowa and unbeaten leaders Leszno on Sunday evening.