Wright massively proud with Great Britain call-up
British Champion Charles Wright has admitted he is "massively proud" to pull on the red, white and blue race jacket.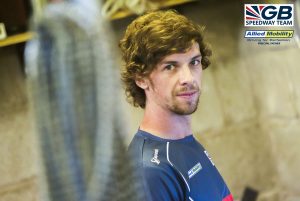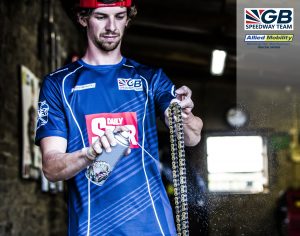 The Stockport star will make his Great Britain debut against Denmark in the first Global Challenge clash at the Adrian Flux Arena, King's Lynn on Wednesday night (Oct 23). Wright has been rewarded with a call-up after the best year of his career which saw him take his maiden British title and debut in the British Grand Prix at Cardiff.
He admitted: "Getting a place in the Great Britain team rounds off a dream year for me really. I couldn't be happier the way it has gone personally. Obviously winning the British Championship was a breakthrough moment for me, I think everyone's opinion of my ability changed that night. It's what my career desperately needed, it was a proper shot in the arm for me to prove to everyone what I can do. Then getting the chance to race in the British Grand Prix was huge as well. Now I'm massively proud to race for my country."
Wright is adamant though he wants to be more than just a big meeting 'tourist'. He knows he must use this form as a springboard for greater things. He added: "I'm not here just for the ride. I don't want to be regarded a one-hit wonder in the British Final. Now I need to go to the next level. If you look at how far Jason Doyle has come in a few years, later in his career, it just shows what you can achieve with real hard work. I raced with Doyley in the second division with Somerset six years ago. Now he's been a World Champion. I have to believe that I can make that same progress.
"My targets are no doubt to retain the British title, race again at Cardiff and establish myself as a Great Britain regular. This is a chance for me to show new team bosses Olly Allen and Simon Stead that I should be considered for the Speedway of Nations team in 2020."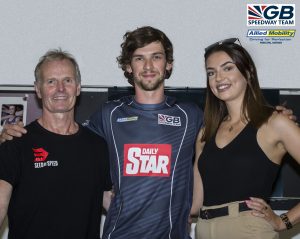 I'm not here just for the ride. I don't want to be regarded a one-hit wonder in the British Final. Now I need to go to the next level. If you look at how far Jason Doyle has come in a few years, later in his career, it just shows what you can achieve with real hard work. I raced with Doyley in the second division with Somerset six years ago. Now he's been a World Champion. I have to believe that I can make that same progress.

Charles Wright