Ekstraliga Review and a look ahead to the Swedish Elitserien
Tai Woffinden produced a magnificent display as Wroclaw ended Leszno's long unbeaten record in a thriller at the Olympic Stadium on Sunday.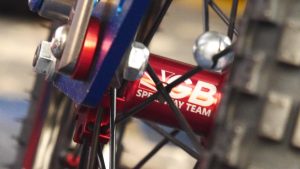 The reigning champions hadn't lost an Ekstraliga fixture for just over a year, but were edged out 46-44 after an outstanding afternoon of racing, with Woffinden playing a vital role for the home side.
The treble World Champion, who scored 10+2, was on the wrong end of a 5-1 to Emil Sayfutdinov and Janusz Kolodziej in Heat 6, which levelled the scores, but he hit back by partnering Gleb Chugunv to maximum points two races later as Wroclaw went eight points up.
There was an incredible trading of 5-1s throughout the meeting, and a burst of scoring from Leszno saw them turn a 20-28 deficit into a 39-33 lead before Woffinden inspired the Wroclaw fightback.
Team-mate Maksym Drabik gated in Heat 13 as Woffinden brilliantly made his way through the traffic, bursting between Dominik Kubera and Piotr Pawlicki to complete the 5-1.
Wroclaw added another 5-1 in Heat 14 to edge two points up, and whilst Sayfutdinov dominated in the decider, a 3-3 was what the hosts wanted – and it was what they achieved as Woffinden showed brilliant team-riding skills alongside Max Fricke to keep Kolodziej at the back.
The result leaves Wroclaw fifth in the table, but just one point behind Lublin and Czestochowa, who were both beaten at Gorzow in the space of just over 24 hours.
The hosts finally got their first win of the season with a 47-43 victory over Lublin as Bartosz Zmarzlik scored an 18-point maximum, winning a last-heat decider against Grigory Laguta and Matej Zagar, and Zmarzlik then inspired a comeback from six points down as they defeated Czestochowa 49-41 on Monday. That was the Lions' second defeat in quick succession as they had also suffered a 41-49 loss to Zielona Gora, who gained revenge for their own thumping home defeat the last time the sides had met.
High scoring from Martin Vaculik and an heroic effort from Piotr Protasiewicz after a heavy crash enabled ZG to take the victory and consolidate second place in the table.
Gorzow's sudden burst of form has major implications for Rybnik, who are now bottom of the table after Grudziadz took a very rare away win, 51-39, when they met on Friday.
Speedway Euro Champion Robert Lambert collected 8+1 from six rides for the hosts, just missing out to visiting newcomer Krystian Pieszczek when he first rode in Heat 5 and also having a close battle with Nicki Pedersen in Heat 8.
Lambert did take the flag in Heat 10 as he became the only man to defeat the Ekstraliga's top rider so far this season, Artem Laguta, but there was no way back for Rybnik who were already six points down at that stage, with the visitors gradually extending their lead with a series of late 4-2s.
In the weekend's Division Two action, there was another good score from Adam Ellis, who picked up 10+1 from five rides for Rzeszow as they were edged out 46-44 at Whittstock – with Ellis, Patrick Hansen and Dawid Lampart picking up all but five of the visitors' points between them.
Meanwhile Anders Rowe enjoyed a couple of promising rides in his home debut for Rawicz, despite an early crash, with second places in Heats 7 and 9 to help his team to a 51-37 win over Poznan.
The new-look Swedish Elitserien gets underway this week with a much-changed format, six-man teams and reigning champions Smederna not competing.
But two British riders are lined up to be part of the league, with Lambert set to make his debut for Lejonen as they start at home to Masarna, the club he rode for in 2016-17.
Ellis has joined Piraterna, and could play a part in their home match against Vastervik at Motala despite not being named in the initial team declaration for the meeting.