EUROPEAN REVIEW - FIME Pairs / SEC
Great Britain's Dan Bewley booked his place the 2022 Speedway Euro Championship after a tense finale in Rybnik on Saturday.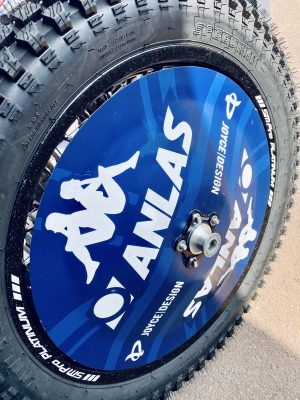 Bewley, who enjoyed a terrific first season in the series, had to go into a nail-biting run-off with Polish star Bartosz Smektala after the riders finished joint-fifth overall on 37 points.
But just as when he defeated Rasmus Jensen in a head-to-head at Glasgow to qualify for the GP Challenge, Bewley again showed he has the mentality for the big moment, as he stormed from the inside gate and was never seriously threatened.
It was something of a turnaround from the events of the fourth round of the series, as Smektala was one of the stars of the night with 12 points from five rides, which was enough to wipe out the six-point gap which had existed between them, with Bewley scoring six himself.
And the Belle Vue and Wroclaw star was relieved when Smektala failed to score in the meeting Final, allowing him the chance of a run-off.
It was also vindication for chasing every single point in the SEC, with Bewley's only point in his first two rides coming when he rounded Nicki Pedersen in the latter stages of his second outing.
A win in his third over Vaclav Milik, Patrick Hansen and Timo Lahti got things moving, but Bewley was relegated to the back in a competitive Heat 14 before picking up two more crucial points in Heat 17 by passing Kai Huckenbeck on the second lap – and then it was a case of waiting for Smektala's total, leading to the run-off.
That showdown for fifth place could also have involved Robert Lambert, who was left frustratingly two points adrift in the series overall after scoring nine on the night.
Lambert won two races which would ordinarily have been enough to progress to the last chance race, but two late wins for returning Frenchman David Bellego were enough for him to clear Lambert on countback.
The race for the title itself went down to the meeting Final, with Leon Madsen winning the race by passing Mikkel Michelsen – but Michelsen already knew that he simply had to avoid last place to clinch his second SEC crown in three years, and with it a place in the 2022 Grand Prix.
The challenge of Piotr Pawlicki faded as he failed to make the last chance, breaking the tapes in his last programmed ride to end his chances, but Michelsen and Madsen were nip-and-tuck all the way, whilst Patryk Dudek rose to third overall by beating Pawlicki in a run-off.
Michelsen, Madsen, Dudek, Pawlicki and Bewley are the automatic qualifiers for next year, although it would be a surprise if Lambert and Smektala did not also make it in.
That was Lambert's only meeting of the weekend as the vital basement Grudziadz/Torun fixture in the Ekstraliga was once again postponed due to the weather, and will now take place on Tuesday.
The home side will be able to call upon the services of Nicki Pedersen after his six-month ban imposed by the DMU was suspended by the intervention of the Danish Confederation of Sport, and that story is likely to continue into the winter.
The Division One match between Bydgoszcz and Gniezno was again postponed, so
league racing in Poland was limited to Division Two action with leaders Opole strengthening their position with a 51-39 home win over Landshut.
Two meetings took place at Wittstock on Saturday, although the first against Rzeszow was abandoned with the visitors 28-19 up, and the result standing, whilst Daugavpils were emphatic 57-32 winners in the evening.
Meanwhile a successful meeting at Debrecen on Saturday saw Great Britain progress to the Final of the European Pairs Championship by winning their qualifier.
Adam Ellis scored 14 points from five rides and with GB utilising their full three-man line-up Chris Harris collected 7+3 from four, sharing in three 5-1s, whilst youngster Tom Brennan gained more valuable experience with 6+2 from three.
GB finished top on 27 points, four clear of Denmark having collected a 5-1 courtesy of Ellis and Harris when they met in Heat 16. Slovakia, inspired by 16 points from Martin Vaculik, were third on 21 but just missed out on qualification.
Great Britain now progress to the Final at French venue Macon on July 24, and have been drawn as team No.4 in the line-up. The other competing nations are Poland, Denmark, France, Italy, Latvia and the Czech Republic.