EUROPEAN REVIEW - SGP Lublin / Ekstraliga / U19
Tai Woffinden made two semi-final appearances in the latest Grand Prix rounds at Lublin last weekend – but it's Bartosz Zmarzlik and Artem Laguta who have pulled clear in the title race.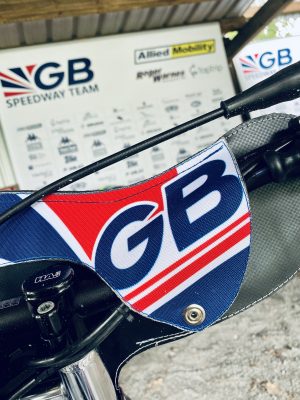 Woffinden suffered frustration before the Final in both Round 5 and Round 6 after up and down evenings where he scored nine points in the qualifying heats on both occasions.
Friday's meeting saw Woffinden start strongly with a win in a strong Heat 1 featuring Fredrik Lindgren, Maciej Janowski and Emil Sayfutdinov, and it was to be the start of a weekend which would severely damage Janowski's title prospects.
Woffinden then scored in every subsequent race but lost out to wild card Dominik Kubera in Heat 7 as the home Lublin rider continually took points off the title contenders.
Woffinden looked set for another win in Heat 11 only for Laguta to charge through on the third lap, and he had to re-pass Krzysztof Kasprzak for third place in Heat 15 before finishing with a second place to Zmarzlik in Heat 19.
But in the semi, it was Zmarzlik and Lindgren who went through with Woffinden unable to make it past the Swede, and therefore going out of the event along with Leon Madsen.
The meeting was won by Zmarzlik in a re-started Final after Laguta had come down on the first bend, with Kubera delighting the home fans by making it a Polish one-two, whilst Lindgren took third ahead of Laguta.
In Saturday's Round 6, Woffinden made another good start with five points from two races, including a smart move to get the better of Anders Thomsen in Heat 7, before a last place in his third ride put him back under pressure.
He responded with another win in Heat 16 over his Wroclaw team-mate Janowski in a race notable for Lindgren's post-race exclusion for his over-strong move on Janowski.
Woffinden finished on nine points again after a third place in Heat 17, but again the semi proved the end of his night as Laguta and Kubera got clear and Woffinden then lost out to Max Fricke on the opening lap.
A terrific Final completed the weekend's racing with Zmarzlik looking set for his fourth successive GP victory only for Laguta to make a brilliant pass midway through the race. Kubera was on the rostrum again in third, with Lindgren fourth.
Lambert, meanwhile, hit the headlines for a fraught opening to Round 5 when he exceeded the time allowance in Heat 3, resulting in backroom changes the following evening.
He then steadily improved as the meeting continued to score six points, again having the beating of Zmarzlik as he finished second in Heat 16, and then he won Heat 18 against Kasprzak, Sayfutdinov and Oliver Berntzon.
On Saturday, Lambert scored seven points, with his race win coming in Heat 15 with a fine ride to get round Thomsen on the first lap.
It gave him genuine hope of reaching the semi-finals, but a last place to Lindgren, Fricke and Matej Zagar in Heat 20 put paid to those thoughts.
Zmarzlik and Laguta are now strong favourites to fight out the World title with 101 and 100 points respectively, 20 points clear of Lindgren.
Woffinden is in sixth place on 65 points, 15 adrift of third spot, and with a six-point cushion on Leon Madsen outside the top six.
There has been little change to Lambert's overall position as he is 11th on 41 and should overhaul the injured Martin Vaculik this weekend in Sweden. Jason Doyle (47) and Fricke (52) are also targets for him to climb the standings.
Great Britain had three representatives in the European Under-19 Final at Riga, and it was Drew Kemp who came closest to a rostrum finish.
The Ipswich and Eastbourne youngster scored ten points from his first four rides and was the only rider to defeat eventual winner, home star Francis Gusts.
But disaster struck for Kemp in his last ride, Heat 17, when he fell whilst trying to make his way through for a point which would have gained him a run-off for third place at least.
Leon Flint won that race to complete a solid display where he scored eight points despite falling on the second lap of Heat 13 on a tricky track, whilst Jordan Palin won his second outing but then suffered a tapes exclusion and finished on five. Dan Gilkes took two rides as reserve, scoring two.
In the PGE Ekstraliga, Czestochowa showed what might have been this season with a 58-32 hammering of Torun.
The home side took advantage of the visitors being without Pawel Przedpelski, with Kacper Woryna scoring a 13+2 paid maximum and both Leon Madsen and Fredrik Lindgren won four of their five rides.
Lambert collected the sole victory for Torun when he took the flag in Heat 13 ahead of Madsen on his way to top scoring with 11+2 from six rides.
But his team have still not officially confirmed their Ekstraliga safety ahead of a final home fixture against injury-hit Gorzow – although they are likely to be clear of danger before that match, as Zielona Gora below them race at leaders Wroclaw first on August 20.
Czestochowa, meanwhile, move to within three points of fourth-placed Leszno, but cannot overhaul the reigning champions having lost on aggregate when they met.
Division Two leadership has passed back to Opole following their 51-39 win at Wittstock on Saturday. Rawicz were unable to respond as they lost 49-41 at Rzeszow on Sunday, and they are one point behind with two regular-season fixtures remaining. Landshut and Daugavpils complete the top four with Rzeszow still in with a chance.