EUROPEAN REVIEW: Wroclaw Champions
Great Britain stars Tai Woffinden and Dan Bewley have won the PGE Ekstraliga title with Wroclaw.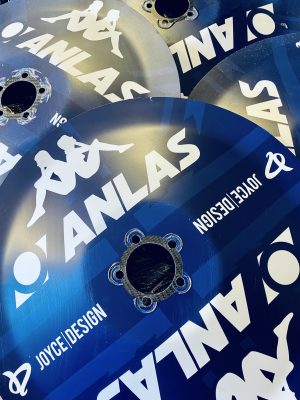 Last weekend's aggregate victory over Lublin ended a wait for top league gold for Wroclaw dating all the way back to 2006, and it was only their second overall success in 25 years.
For Woffinden himself the result was the culmination of a decade's work as part of the Wroclaw club, whilst Bewley has played a massive part in their success having made himself an integral part of the line-up in his second year at this level.
The second leg of the Grand Final started all square at 45-45, but with Lublin very much the underdogs as once again they operated rider-replacement for the injured Grigory Laguta.
But the visitors took the meeting right down to the closing stages, actually leading with just five races to go, only for Wroclaw to produce a power-packed finale to delight the packed crowd.
Woffinden was involved in a Heat 1 5-1 with Artem Laguta, but Lublin hit back strongly and led 13-11 even though Bewley was a winner in Heat 4.
The British duo then combined to turn the meeting around with a 5-1 in Heat 7 over Dominik Kubera – but then in a roller-coaster meeting they conceded maximum points in Heat 9 to Kubera and Mikkel Michelsen as Lublin went back ahead.
Woffinden then launched the big finish by teaming up with Gleb Chugunov against Michelsen in Heat 11, and after a 4-2 in Heat 12 the stadium was in raptures when Bewley and Maciej Janowski team-rode to a 5-1 over Jarek Hampel and Krzysztof Buczkowski in Heat 13.
It put Wroclaw eight points up on aggregate and whilst technically a late 5-0 reverse could have spoiled the party, the title celebrations took place with two races to go.
As it was, Woffinden won Heat 14 which made mathematically sure, as the home side wrapped up a 50-40 victory with Bewley scoring ten from five rides – including three wins – and Woffinden on 9+3.
Both will be back for Wroclaw next season in a side which is likely to show few changes from 2021 and will be right back amongst the contenders.
Third place overall went to Gorzow, who defeated outgoing champions Leszno 49-41 for a 98-82 aggregate victory. Bartosz Zmarzlik warmed up for his bid for a hat-trick of World titles with 14 points from five rides, whilst Emil Sayfutdinov signed off from his hugely successful time with Leszno with 11 from four.
Meanwhile Ostrow have one foot firmly in the 2022 Ekstraliga after smashing Krosno 60-30 in the first leg of their Division One play-off Final on Sunday.
Tomasz Gapinski (14), Patrick Hansen (12+1) and Oliver Berntzon (11+2) were all in double figures for the hosts whilst Vaclav Milik scored 9 for the league leaders who now have a mountain to climb at home this weekend.
In Division Two, it's advantage Landshut at the halfway stage of the Final after they secured a 52-38 home win over Opole.
Dimitri Berge led the way for the hosts with 14 from five rides and Martin Smolinski added 11+1, whilst five Opole riders won at least one race as they remained in with a chance, Jacob Thorssell top-scoring with nine.
Jakub Miskowiak has taken over the leadership of the World Under-21 Final series after a win in Round 2 at Krosno, and he is now two points ahead of Mads Hansen who finished third on the night.
They were split by impressive wild card Mateusz Cierniak, who was involved in an horrific crash when he was taken out by the riderless machine of Francis Gusts during the first semi-final – but the Pole still took the re-run and finished second in the Final.
Wiktor Lampart was fourth after a tough meeting which featured multiple re-runs due to difficult track conditions, and it now looks likely that Miskowiak and Hansen will fight out the title in Pardubice on Friday.