JENKINS DREAM CALL-UP
JORDAN JENKINS admits it' a "dream call-up" for the FIME European Pairs Semi-Final in Finland.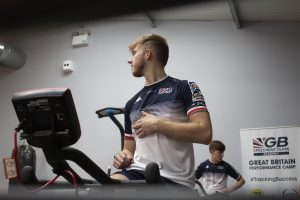 Image courtesy of Taylor Lanning Photography

The Norwich-born star will join Chris Harris and Tom Brennan for the event at the Varkaus circuit on Saturday.
Jenkins, 21, has made huge progress in 2023 for his clubs Peterborough and Oxford and wants to impress for Great Britain.
He said: "I was pretty chuffed with the call-up. I know it's only reserve but anything can happen on the day, I might get one or two rides.
"I've just got to focus on that and hopefully I get a chance. It's a dream call-up for me.
"Over the past couple of years that's something I have been aiming for. It was one of my targets for the 2023 season to be included in a Great Britain team.
"I've seen the way Tom Brennan has progressed. I need to take it to the next level now. I need to get myself out to Europe and get my name out there, establish myself and make this a regular occurrence.
"It will be a big experience for the Euro Pairs. None of us have ridden at the track in Varkaus. But I've been watching videos and we'll give it everything we've got, 100 per cent."
Jenkins admits he worked flat-out during the winter to invest in an extra engine and the dedication is paying off with excellent results in both tiers of British Speedway.
He added: "I know in 10 or 15 years time I can look back and say, I was the one that made it happen, nothing was handed to me.
"I've really worked for it. It's a little bit disappointing that I have gone under the radar for so long. I do feel like I've been a match for any of the other boys on the way up since the British Youth Championship days.
"It's unfortunate I had a few injuries in 2018, that held me back a little bit. But this is the year I've finally caught up.
"I've worked through the winter and invested the money I've earnt back into my equipment. That means up to six days a week, 10 to 12 hour days.
"Last winter I worked for one of my main sponsors DW Mechanical, commercial pipe fitting.
"It's a big learning curve but the bikes don't pay for themselves so I put everything I've got into getting my equipment right."