A NEW CHALLENGE AHEAD FOR GREAT BRITAIN
GREAT BRITAIN are ready to face a new kind of challenge in 2022 after the outstanding Speedway of Nations success.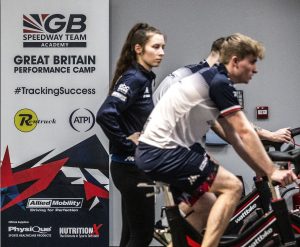 Images courtesy of Taylor Lanning Photography
The first programme of the year took place at the weekend as the Great Britain Speedway Team Academy squad met up for their opening official training camp of the season in Bicester.
GB's extensive and experienced backroom team including Performance Specialist Chris Neville, who formerly worked with David Beckham and England, along with Performance Psychologist Jeremy Holt, put the youngsters through their paces.
Thirteen prospects took part including Tom Brennan, Drew Kemp, Leon Flint, Anders Rowe, Jordan Palin, Dan Gilkes, Jason Edwards, Henry Atkins, Jordan Jenkins, Nathan Ablitt, Connor Bailey, Jake Mulford and Ben Trigger all tested to the full.
Neville admits that there's a new feeling in the camp and new challenges ahead.
Neville revealed: "It's another new generation, another new era for the Great Britain camp. There were a few new lads. The older lads are used to the set-up but it's always good to work with new faces.
"We are just aiming to align what we do with the senior team along with the Under-21s and the Academy. That means when the younger guys make the step up it's more seamless than previously.
"The Academy is split into two groups, the more experienced group cross over with our senior team.
"That will hopefully make it more aspirational for each to progress to the next level.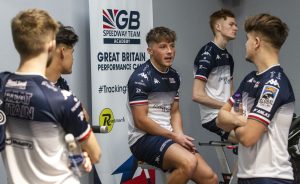 "Olly Allen, Simon Stead and Neil Vatcher spoke to the group over the weekend and explained what they expect and that the structure and opportunity is there for every rider to make the senior team.
"What is really interesting is to see young riders stepping up. The most senior Academy riders are now role models for the next generation.
"So in Tom (Brennan's) case at the Speedway of Nations, he would have looked up to Tai (Woffinden), Robert (Lambert) and Dan (Bewley) as his next target.
"But now Tom is a role model to the likes of Ben (Trigger). We spoke about that to Tom at the weekend, the expectation and standards he needs to set to the younger lads.
"That also brings a bit more pressure and is an area our psychologist Jeremy Holt is working with the riders collectively and individually on mental strength and helping them deal with that pressure."