Allen hails GB's 'golden generation'
Great Britain boss Olly Allen has hailed the crucial experience for a potential golden generation of talent.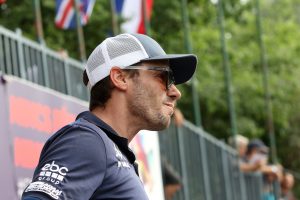 The national squad of Tom Brennan, Drew Kemp, Jordan Palin, Leon Flint and Dan Gilkes go out to the European Under-23 Team semi-final in Brokstedt, Germany this weekend.
It's another huge stride of progress for a young group of riders who are rapidly coming of age in the red, white and blue.
Allen said: "There's no reason why this group can't be compared to the Class of '92 Manchester United youth team. These riders can all go on to be champions.
"It's a big ask but I'm very proud and lucky to have such a talented group at my disposal. They are all making their mark now on the international stage.
"Tom has just won the British Under-21 Championship while all of these boys have shown great potential at different stages.
"This is why these European events are so vital. I can visibly see what it gives each of them. The experience is priceless.
"Drew had an outstanding European Under-21 Pairs in Gdansk and Tom was excellent with his senior call-up in the Euro Pairs in Hungary and France earlier in July."
GB will face the cream of Under-23 talent when they come up against Denmark, Germany and Holland.
But Allen is confident in his group. He added: "Denmark and Poland are huge frontrunners in world speedway at youth level. We have had to play catch up to both nations, but we are competing and I'm delighted with that.
"Now I believe we can compete and succeed. But most importantly is the meeting preparation and race management that is learnt at these events.
"Jordan, Leon and Dan are all very inexperienced at this level but they will gain so much from this trip. We can be confident of our squad and see how far they have all come over recent years."