Bewley keen to prove his potential with GB
With the 2020 British-Under-21 title under his belt, the Cumbrian is now turning his attention to the international stage this year.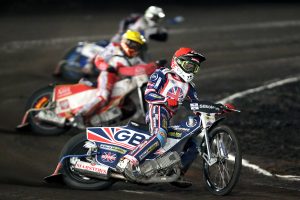 Bewley said: "I have come back from the collarbone injury as a much better rider. I feel like towards the end of 2020 I started riding better, showing a little bit more of what I am capable of, so hopefully I can keep heading that way going into the new season.
"I led the Great Britain Under-21 team in Denmark and we did a good job which was a good fitness test, but it was cool to grab a medal as well.
"For the riders coming through our system it is about them making the next step. There are a lot of riders showing a lot of promise and I feel like I fit into that category as well. A lot of people big you up all the time but you need to start proving your worth.
"I have had that domestically in the British leagues. I wouldn't say it is always good when people are shining a light on you too bright before you have actually done something. I would actually say the best thing is to get out there on track and prove yourself which is what I want to do."