BRENNAN ADMITS GB INSPIRATION
TOM BRENNAN admits that backing from Great Britain was a "massive inspiration" to win gold.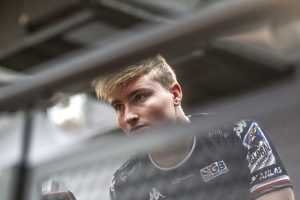 Images courtesy of Taylor Lanning Photography
The Swindon-born star played a vital role in the sensational Speedway of Nations win in Manchester last October.
It was a remarkable turnaround for Brennan after a tricky dip in form mid-season. But he revealed the wealth of support and experience from backroom staff helped him rediscover his belief.
Brennan, 20, said: "I think my 20 points in the World Under-21 Team final in Bydgoszcz turned my season around a bit. It gave me extra belief and probably got me into the Speedway of Nations.
"The rest is history I guess. To be part of the Great Britain set-up is a massive inspiration. There's so much knowledge and expertise if and when I need it.
"I think when I've had tough times, that's when it's been most important. They have the right people to talk to, to give you that extra edge whether it's with fitness, diet or mentally.
"The Speedway of Nations has definitely elevated me and I've been getting a lot more attention. Two days before that we had the Belle Vue v Peterborough Play-Off final and I did pretty good in that.
"I was then in the Play-Off final with Glasgow, then did well in the Peter Craven Memorial. It was a snowball effect and I finished the season very strongly. All the interest came from nowhere after those performances."
Brennan's pre-season prep is now in full swing after attending the Great Britain Academy Performance Camp in Bicester.
He added: "It's pretty full-on now. It's good to be put to the test by the GB staff. They push you in the right directions and troubleshoot any issues.
"I learn something different every time I'm with the team. I believe I will be prepared better than ever before in 2022."