Brennan ready to make return to racing
Young British rider Tom Brennan is eager to get racing in 2020 after his 2019 season was curtailed early on through injury.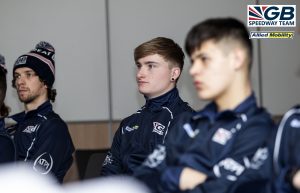 Images courtesy of Taylor Lanning Photography
The 18-year-old spoke to GB Speedway Team about how he's been helped by the team and partners in getting back on track.
Brennan said: "I've been with the No Limits Programme which is now the GB Academy for two years now and they helped me loads with the recovery not just physically but mentally as well trying to get back into race mode.
"To have people like Olly Allen and Simon Stead helping me further my career has been a huge honour."
The Eastbourne Eagles rider was helped massively in his road to a racing return during his time in Australia by fellow riders and acknowledges how much of a help they have been.
"I went out there with Kyle Bickley and Dan Bewley." Brennan said "It was pretty challenging as a whole trying to get back to racing again. I stayed with Justin Sedgeman's family which again was a big help for me as well as everyone from GB Speedway Team and ATPI who all made that happen.
"Without their help, I wouldn't be in as good a position as I am so it was a really good experience."
Reflecting on his 2019 season, Brennan was still upbeat about what he did achieve rather than what he didn't. Brennan said: "I had a crash and that was the end of that, my season ended pretty prematurely but up until then, 2019 was a good year for me. I had a few good meetings with Eastbourne in the Championship and the British Under 21 Championship and I took a lot of confidence from that."
"It was a massive step for me going into the Championship, but I feel like I handled it well. It takes a lot mentally to convince yourself and be confident you can do well."