Clipper UK, Official Partner to GB Speedway Team throughout 2018
Great Britain Speedway Team is extremely honoured to be partnered with Clipper UK, their support this year has been fantastic!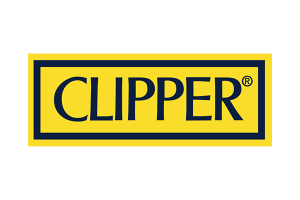 The iconic Clipper brand has been represented throughout 
the Great Britain Speedway Team for all of their activities during 2018. It has been a year of successes and growth for Great Britain and the team have been proud to represent Clipper UK both at home and abroad winning a Silver medal at the Monster Energy FIM Speedway of Nations earlier in the year and more recently representing the brand as both an Official Partner and also an Event Partner at the International Test Match against Australia in Glasgow, this was the first International Test Match to be raced on Scottish soil since 1971!
In addition to the racing there was huge interest in the race team and the race bike at Cardiff's Fanzone in the build up to the FIM British Speedway Grand Prix with a vast number of fans coming to test their reaction times in the Clipper Lighters reaction test competition.
The Clipper brand was founded in Barcelona in 1959 by Flamagas who are the brand owner and manufacturer of Clipper lighters, it's cylindrical shape was designed by the well known designer Enric Sarda in 1970 and nowadays Clipper is a worldwide icon for millions of people around the world.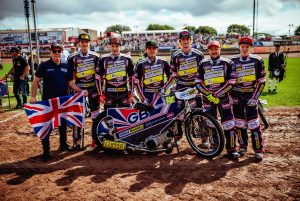 Basildon based, Clipper UK Ltd is a subsidiary of Flamagas S.A. They are the exclusive distributor for all Clipper products throughout the UK and Northern Ireland, with direct supply to major multiple retail and the wholesale cash & carry sectors, as well as supply to distribution partners in the independent wholesale sector. Flamagas have subsidiaries and distribution in over 90 countries worldwide.
GB Speedway Team Managing Director, Rob Painter said of the partnership, "we are delighted and hugely proud to have the support of such a recognisable and popular brand. Clipper have been involved in Speedway for a number of years and we are excited that they are now linking their brand with the National team."
Clipper make hundreds of different collections every year, all around the globe. This is how Clipper mania started a few years ago. A global phenomenon that has turned the Clipper lighter into a valuable and collectable piece.
Clipper Lighters UK is the world leader and number 1 consumer brand in refillable lighters. Our lighters are manufactured using only the highest quality raw materials and include safety features such as a fixed flame, nylon body and child resistant mechanism. Over the past 40 years, our distinguished shape is highly recognised by our customers making our lighters more than an object they are an ICON

Clipper UK