Ekstraliga Round Six Preview
Great Britain's Ekstraliga riders are facing a brief period of inactivity due to a spate of Polish postponements. Only one of the scheduled Round Six fixtures this weekend will be taking place as planned, that being the Lublin v Grudziadz clash on Friday evening.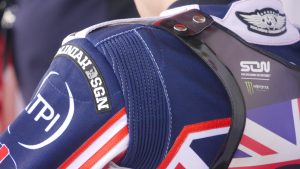 Image courtesy of Darren Bott
GB skipper Tai Woffinden was set to go up against World Champion Bartosz Zmarzlik in Wroclaw's trip to Gorzow – but that meeting was an early postponement due to the ongoing issues at the Edward Jancarz Stadium. Their last home match against Czestochowa was abandoned due to a fire in the switchboard area, and the repair work is yet to be completed. The Wroclaw fixture is now expected to take place on Tuesday July 28.
Meanwhile Robert Lambert has been inactive since last Friday's Rybnik v Leszno encounter, where a positive coronavirus test from a member of pits personnel resulted in riders and officials from both teams going into isolation.
That means Rybnik v Czestochowa on Friday and Leszno v Zielona Gora on Sunday will be re-arranged as the coronavirus tests must take place next Monday, which is after the incubation period.
The incident has also had an effect on the Speedway Euro Championship, as four riders – Lambert, Bartosz Smektala, Vaclav Milik and Kacper Woryna - would have been ruled out of Wednesday's third round at Gniezno.
That meeting has been re-staged for next Thursday (July 23) meaning two events in 24 hours as the series is set to resume with the scheduled event at Rybnik on Wednesday.
Lublin therefore have the chance to move second in the Ekstraliga for the time being at least, and they will be confident of a win over Grudziadz after comfortable 53-37 and 59-31 home victories so far this season – whilst the visitors have lost four of their first five matches.