European Preview
The race for the World Championship resumes in Gorzow this weekend with two more rounds to take the series to the halfway stage.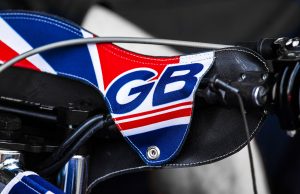 Image courtesy of Taylor Lanning Photography
Maciej Janowski scored 38 of a possible 40 GP points in Wroclaw a fortnight ago, with Great Britain's Tai Woffinden and Russian racer Artem Laguta the nearest challengers on 32. That was home territory for both Janowski and Woffinden, but on this occasion the maximum track knowledge is with reigning champion Bartosz Zmarzlik, who sensationally won at Gorzow as a Wild Card back in 2014.
Zmarzlik has been in outstanding form during Gorzow's busy run of home Ekstraliga fixtures over the last month, including six-ride maximums against Lublin and Wroclaw, and with 27 points from the first two rounds he will be eager to close the gap on Janowski.
Woffinden has enjoyed a consistent record in Gorzow GPs, winning in 2017 and reaching the podium on five occasions in total. He will, however, be looking to improve on his league visit with Wroclaw last month when he scored 8+1 from six rides.
Martin Vaculik is down the standings with just 12 points after a disappointing second Wroclaw round, but the Slovakian is the only multiple GP winner at Gorzow. Two of his three victories have come at the Edward Jancarz Stadium, as he shocked the establishment by winning on debut in 2012, and repeated the feat in the last GP at the venue in 2018.
Wild Card Anders Thomsen could also be a major factor, having been on a run of six successive double-figure scores in the Ekstraliga, including five of them at Gorzow.
Ekstraliga action resumes on Sunday with the final round of regular fixtures, where the incredible battle for top four places will finally be resolved. The midweek meetings did little to resolve the issue, with Woffinden scoring 12 points in an empathic 54-36 away win for Wroclaw at Grudziadz which kept their hopes alive.
Woffinden dropped early points to Laguta and Nicki Pedersen, the latter after a major battle in Heat 7, but he defeated both in Heat 15 to end the meeting on a high. Czestochowa were massive 60-30 winners at Rybnik in a fixture switched from their own home base due to track issues, with Robert Lambert scoring 5+1 from four rides for the 'hosts', who bizarrely elected not to introduce him into the action until Heat 7 despite being 8-28 down at the time.
Meanwhile Lublin's 44-46 defeat at Grudziadz leaves them outside the top four, with the home side edging a tight fixture thanks to a 4-2 in Heat 15 from Laguta and Pedersen over Jarek Hampel and Mikkel Michelsen.
That means ahead of the final round of matches, Leszno (25) and Gorzow (21) are confirmed play-off qualifiers, with the remaining places to be fought out between Zielona Gora (20), Czestochowa (19), Wroclaw (17) and Lublin (17). Wroclaw seem certain to add three points to their total on Monday as they visit Rybnik, which leaves Lublin as clear outsiders – but Wroclaw's own chances depend on their rivals slipping up on Sunday.
Czestochowa visit leaders Leszno on Sunday, where they have to chase a draw at minimum - as the bonus point is an even more distant target having lost the reverse fixture 41-49 at home. And with Leszno unbeaten in over three years on their own circuit, the task for Piotr Swiderski's side is a big one.
Meanwhile Zielona Gora travel to Lublin, and their position appears safer as they only need to score 39 points on the day to take the aggregate bonus, which would leave them clear of Wroclaw and Lublin and guarantee their play-off place.
Whether or not Rybnik v Wroclaw proves to be a decisive fixture in the top-four battle, it will still see British duo Lambert and Woffinden go head-to-head just over a month before they are expected to line up for their country in the Speedway of Nations in Manchester.
In Division Two, Anders Rowe will be in action for Rawicz on Saturday morning as they host Opole.
Meanwhile Dan Bewley made an impressive appearance in Sweden for Rospiggarna in their 46-44 defeat at Masarna, scoring 11+1 from six rides to lead their challenge along with Rasmus Jensen. The visitors led from halfway through the meeting and went six points up when Bewley and Jensen combined for a 5-1 in Heat 10 – but they were frustrated by a maximum from Kim Nilsson and Antonio Lindback in Heat 15 which secured the win for the hosts.