European Season Preview - PGE Ekstraliga
Three members of the Great Britain Speedway Team are gearing up for the start of the new Polish Ekstraliga season – although for two of them, opening day has been delayed.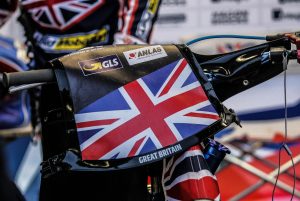 Grand Prix duo Tai Woffinden and Robert Lambert along with former Under-21 star Dan Bewley are all set to have vital roles to play for their clubs during the course of the campaign.
Woffinden and Bewley once again line up for Wroclaw, whilst Lambert has made the switch from relegated Rybnik to promoted Torun – the venue where he clinched the Speedway Euro Championship title last summer.
Wroclaw's bid to win their first Ekstraliga title since 2006 stalled at the play-off stage last year, when they lost out to eventual runners-up Gorzow in the semi-finals, before defeating Zielona Gora in the battle for bronze.
By then, Woffinden was on the injury list but it was Bewley who starred against the Mickey Mouse club, and expectations are high that he can continue his exciting progress – especially with the regulation change which requires each club to track at least one under-24 rider in their top five.
Wroclaw have two riders who fit that category as Gleb Chugunov also remains with the club, and they have made one of the big winter transfer moves in signing Artem Laguta from Grudziadz, to give them three GP riders alongside Woffinden and Maciej Janowski – whilst of last year's other regular seniors, Max Fricke has moved to Zielona Gora and Maksym Drabik is suspended.
Laguta's debut was supposed to be against his former club, but Saturday's meeting has been postponed due to Covid cases at GKM and it will now take place on April 23.
Lambert, meanwhile, is looking to be part of Torun's long-term rebuild as they bid to bounce back from relegation in 2019 and re-establish themselves in the top league.
Chris and Jack Holder, who both guested elsewhere last year, remained loyal to the club in Division One, although they have missed pre-season activity due to positive Covid tests.
Elsewhere amongst Lambert's team-mates, Pawel Przedpelski and Adrian Miedzinski have both returned to their spiritual home from Czestochowa and Rybnik respectively, and Tobias Musielak remains from the Division One side – although one of the latter two looks set to be loaned out back into the second tier.
Youngster Karol Zupinski has been secured from Gdansk and his performances at reserve will be of particular interest.
Reigning champions Leszno have a slightly different look as they bid for a fifth straight title – and if they do so, it will be the best run since Rybnik's sequence of seven successive golds from 1962-68.
The signing of former World Champion Jason Doyle adds further to the spearhead along with Emil Sayfutdinov and Piotr Pawlicki, and whilst Polish youngsters Bartosz Smektala and Dominik Kubera have both moved on, the U24 position will be well covered by World Under-21 Champion Jaimon Lidsey, with Janusz Kolodziej also a solid member of the squad.
The Leszno squad also includes another British rider, Anders Rowe, who is expected to extend his experience with further outings in Division Two for Rawicz, whilst Kacper Pludra is the youngster expected to be next on the production line following in the footsteps of Smektala and Kubera.
2020 runners-up Gorzow have also strengthened their top order with the return of Martin Vaculik from local rivals Zielona Gora after two years away, and he forms the spearhead with World Champion Bartosz Zmarzlik and GP newcomer Anders Thomsen.
Szymon Wozniak remains with the club but Niels-Kristian Iversen and Krzysztof Kasprzak have both departed – the latter after a nine-year stint in their colours.
Danish youngster Marcus Birkemose could have a clear run in the U24 position depending on the immediate future of Rafal Karczmarz, and Kamil Nowacki is back at reserve after a year on loan with Rybnik.
Zielona Gora have replaced Vaculik with fellow GP man Matej Zagar, with Fricke added to their middle-order. Michael Jepsen Jensen is another departure, but Patryk Dudek is back to lead the side and Piotr Protasiewicz also continues at the age of 46 for his 15th successive season with the club.
But there are concerns in the lower order with Mateusz Tonder ruled out with a broken arm after a crash in pre-season sparring, which could open the door for Czech Republic star Jan Kvech – and they also lack experience in the reserve berths.
Lublin came close to securing a play-off place in 2020, as they were left to rue a catastrophic defeat by Czestochowa in their penultimate home meeting. They have lost Zagar due to the U24 rule but their other consistent scorers remain, in the form of Mikkel Michelsen, Grigory Laguta and Jarek Hampel – and they could well have a most useful reserve combination in Wiktor Lampart and Mateusz Cierniak.
The incoming Kubera is set to fill the U24 berth but is likely to be on the sidelines for the first three matches due to the terms of his move from Leszno, and the need to wait for the transfer window.
Their opening fixture against Czestochowa has now been postponed in any case due to positive Covid tests for Laguta and Hampel.
Czestochowa flattered to deceive in 2020 with what appeared a sensational top three – this time around, they look more solid despite Doyle's departure and Przedpelski also moving on.
Leon Madsen and Fredrik Lindgren remain, and they are joined by rising Polish stars Smektala and Kacper Woryna, who is in from Rybnik, as well as Jonas Jeppesen. At reserve, Jakub Miskowiak should be one of the best having averaged nearly six from that position last time around, and he could form a strong pairing with Mateusz Swidnicki.
Grudziadz won just four matches on their way to seventh place last year and could be in for another tough season, especially with the loss of Artem Laguta. GKM will be led by Danish duo Nicki Pedersen and Kenneth Bjerre, and they will hope Przemyslaw Pawlicki and new signing Kasprzak can recover from below-par 2020 campaigns.
They have also brought in youngster Norbert Krakowiak, who enjoyed an excellent campaign at reserve for Zielona Gora in 2020, but now steps up into the top five.
The guest system of 2020 has been amended, with clubs now permitted to declare a rider to replace one member absent due to a positive Covid test. More than one positive test within a team is likely to result in the postponement of the meeting.
Ekstraliga fixtures will once again generally take place on Fridays and Sundays, although the campaign opens on Easter Saturday.
Division One is also set to get underway over the Easter weekend with further British riders looking to work their way into their clubs' plans – Drew Kemp at Gdansk, Leon Flint being a squad member at Rybnik, and Jack Thomas and Tom Brennan at Lodz.
The start of the Division Two season has been put back until at least mid-April due to the Covid situation, but when it does get up and running Adam Ellis will be a big part of the plans at Rzeszow, having impressed last year before his unfortunate GP Challenge injury.