EUROPEAN PREVIEW - PGE Ekstraliga
Great Britain star Dan Bewley is back in PGE Ekstraliga action as Wroclaw make the trip to Czestochowa on Sunday afternoon.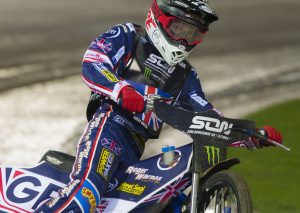 Image courtesy of Taylor Lanning Photography
An away win could lift Bewley's side into the early play-off places as they attempt to accumulate as many points as possible during the period of absence for Tai Woffinden.
The club are tight-lipped over when they expect Woffinden to return from his shoulder injury, but they will be aware that Gorzow managed to recover from a tough start to the 2020 season and still make their way into the top four with a strong second half.
Wroclaw struggled at Czestochowa last season, going down to a 37-53 defeat in what turned out to be Bewley's last meeting before injury, but the home side are much-changed since then and are yet to find any real consistency themselves.
A revised Wroclaw riding order this week sees Bewley paired with Maciej Janowski in Heat 3 and Artem Laguta in Heat 6, when on both occasions he faces GP star Leon Madsen.
Bewley and Laguta then take on Fredrik Lindgren in Heat 9 and his final programmed ride is alongside reserve Michal Curzytek in Heat 12 with opposition from Bartosz Smektala.
Elsewhere on Friday, leaders Gorzow visit Zielona Gora, and will be confident of improving upon a 40-50 defeat there last year, and an even heavier loss in 2019.
World Champion Bartosz Zmarzlik scored 12 from six rides on his last visit – but he has been immense so far this year, dropping just one point in his first three meetings.
Meanwhile Robert Lambert has a week off after Torun's trip to his former club Lublin was an early postponement.
That fixture, along with the Grudziadz/Leszno match, were both due to take place on Friday but were called off due to a poor weather forecast and will now take place on May 21.
The full Division One programme for the weekend was also postponed, although this decision was taken before any weather forecasts. They have been moved to a blank weekend in mid-June in order that they can take place with spectators in attendance.
Gniezno moved up to third place in the early table by defeating second-placed Gdansk 50-39 on Tuesday, with Oskar Fajfer scoring an impressive 15-point maximum.
The delayed Division Two schedule gets underway on Saturday with Latvian outfit Daugavpils hosting German club Landshut – although Martin Smolinski is ruled out for the visitors.